The parents of British-born Elliot Rodger desperately searched for him as he carried out a deadly gun and knife rampage in Santa Barbara, California, after they received his chilling manifesto, according to a family friend.
Rodger, 22, emailed a 140-page document to several people, including his parents and therapist, just before the shootings began in the town of Isla Vista on Friday night, family friend Simon Astaire told CNN.
Rodger is believed to have shot himself in his car after killing six people with a gun and knife and fighting two gun battles with police.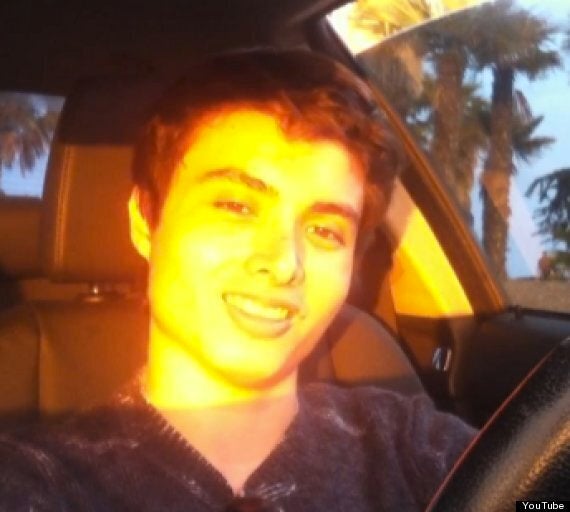 Elliot Rodger is believed to have shot himself after killing six people
The manifesto details his rejection by women and his fury at men who find it easy to attract the opposite sex. It also chronicles his distress about his height, appearance and his parents' divorce.
Rodger's mother, Lichin, saw the email at 9.17pm local time and immediately went to her son's YouTube page, where she saw a video entitled "Retribution," that he posted on the day of the killings, Astaire told CNN.
In the video, Rodger spoke of his plan to "slaughter" women at a sorority house at the University of California at Santa Barbara.
Astaire told the news network Rodger's mother called his father Peter, a Hollywood film-maker, before calling 911 and the parents set off for Santa Barbara from Los Angeles.
On the way to the seaside town they heard there was a shooting and later that night, they found out their son was behind the violence, the family friend said.
Santa Barbara Sheriff Bill Brown said the student stabbed three men to death in his apartment before killing three more people in a shooting spree, leaving 13 injured.
It ended when Rodger slammed into a parked vehicle and apparently shot himself in the head, police said.
Among the dead were two women, aged 19 and 22, who were gunned down outside a university sorority house and a male student who was shot in a delicatessen.
Police described the spree as "premeditated mass murder".