Bandmates of Ian Watkins have said they have no desire to visit him in prison, after the Lostprophets singer was imprisoned for horrific child abuse.
In December, Watkins was sentenced to 29 years in prison, with a further six years on licence, after pleading guilty to a string of child sex offences, including two counts of attempting to rape a baby.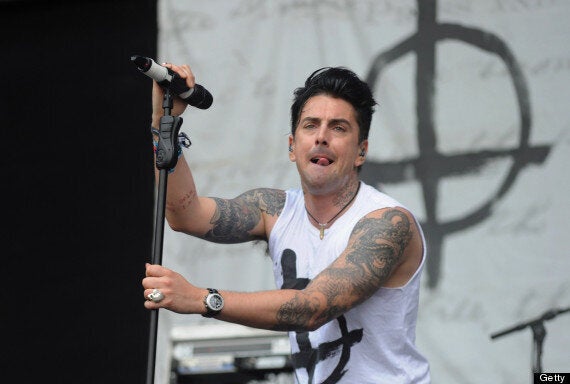 Ian Watkins was jailed in December
Mike Lewis, who played guitar in the band and first met Watkins when he was five, said he had "no interest in speaking to him again".
He added: "I feel incredibly bad for his mother and his whole family and the stigma they have to endure now because of what he's done and what his actions have done to hurt many people. But I have no interest in questioning him about it. Never."
Fellow guitarist Lee Gaze said he also did not want visit Watkins, adding: "I don't think I'd get the answers I wanted. And I don't know what knowing answers to certain questions would give me now, either."
"There was absolutely nothing that led us to suspect what he'd done," he added.
"I think he created such a smokescreen. I hate to rely on clichés, but when you see the profile of a paedophile, he couldn't be any further from it. He was always surrounded by all these women, so it just seemed impossible."
Watkins' two accomplices, Woman A and Woman B, were jailed for 14 years and 17 years respectively.