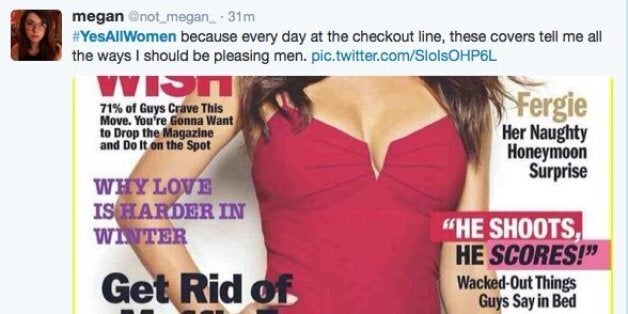 "I don't know why you girls have never been attracted to me, but I will punish you all for it. It's an injustice, a crime, because I don't know what you don't see in me. I'm the perfect guy, and yet you throw yourselves at all these obnoxious men, instead of me, the supreme gentleman."
In response to the tragedy, #YesAllWomen started trending on Twitter, with hundreds of women all over the world expressing the misogyny and fear they face being female, and crucially, men speaking up too.
While we can't speak on behalf of all women, a big concern is the fear of speaking out at all, in case retribution strikes - as one Twitter user expresses below.
Take a look at the tweets from men and women: