The BBC has been accused of censorship after it removed the word "girl" from a broadcast about the Commonwealth Games.
The word was removed from a repeat of The Queen's Baton Relay, which originally aired in April on the BBC News Channel.
At one point, presenter Mark Beaumont grapples with judo champion Cynthia Rahming and, after predictably losing, says: "I am not sure I can live that down - being beaten by a 19-year-old girl."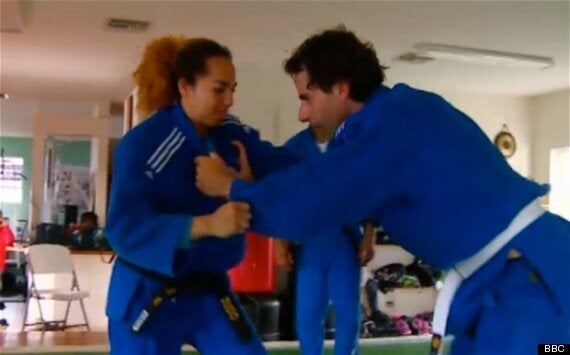 Cythia Rahming (left) said she did not find Mark Beaumont's (right) choice of words offensive
But in the repeat, the word "girl" was removed.
This was noticed by Beaumont, who tweeted: "Maybe the editor though (sic) it was sexist, which it wasn't. I'm not worried about."
A BBC spokeswoman said the unedited version was broadcast the first time because the baton's tour was being treated as a news event.
"They had more time to edit it the second time. Mark didn't mean to cause offence. But the word 'girl' was taken out just in case it did," she told The Daily Telegraph.