A prisoner dubbed Britain's most violent smeared himself in Lurpak butter and took on 12 guards because Arsenal won the FA Cup.
Ardent Spurs fan Charles Bronson admitted the "rumble" left him with broken ribs after the Wembley match on 17 May.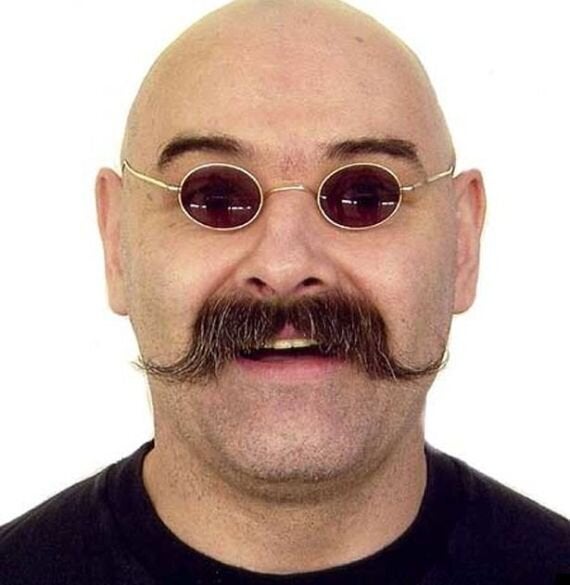 Charles Bronson took on 12 prison officers after smearing himself in Lurpak butter
In the letter dated 19 May, he wrote:
"Not good news. I've had another rumble. This time with a dozen riot mob on the yard.

"Obviously I had my reasons and I'd sooner swallow teeth than my pride. Sadly I came off worst – got smashed up ribs.

"Life goes on Kate! You won't hear me moan!

"It was sunny! A scorcher! Arsenal was playing Hull. I so wanted Hull to win, coz I'm Spurs.

"I got Lurpak and spread it on thick. Then a small cloud appeared."
Bronson goes onto explain he used the grease so as to make it harder for officers to restrain him. He also claimed to have had a vision of Ronnie Kray during the incident.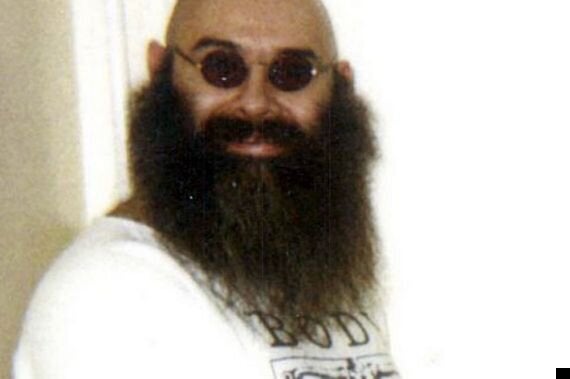 Muscle-bound Bronson greased himself up in the belief it would make it more difficult for officers to restrain him
A spokesman for the Ministry of Justice told Huffington Post UK it would not comment on individuals.
Bronson was jailed for seven years in 1974 for armed robbery but has been locked up for much of the time since then following a string of violent incidents including assault, hostage-taking and damage.
His supporters insist he is a changed man, having undergone therapy behind bars.
Bronson, whose real name is Michael Gordon Peterson, was jailed for life in 1999 for taking a prison art teacher hostage for two days.
A judge ordered him to serve a minimum of four years but he has been regularly been refused parole and was kept in an isolation cell at HMP Wakefield known at the Hannibal cage.
Bronson is currently at Full Sutton jail in York. The prisoner took a teacher hostage at Hull Prison for 44 hours and threatened to kill him
"He hasn't killed or raped anyone."
The former bare-knuckle boxer's story was told in critically-acclaimed 2008 film Bronson, which saw actor Tom Hardy in his first big role before becoming a Hollywood star.
Etherington added: "He is not a danger to the public - I would argue that he never has been a danger to the public.
"Out of pure frustration he has tried to get attention by taking hostages and causing trouble, but he knows today that is not the way forward.
"Despite having a lot of detractors, he has gained an awful lot of support for people who realise that beyond the name there is an injustice here."