If you were looking for staid media reaction to Kanye West's wedding to Kim Kardashian, The New York Post, a tabloid that has devoted plenty of pages to the couple in the past, would have been an unlikely destination.
However, for reasons unknown, the editor ran this rather grumpy editorial on Monday, calling Kanye an "egotist", his new bride a "sex-tape star", whilst describing the pairing as "two jackasses".
What a brilliant write up.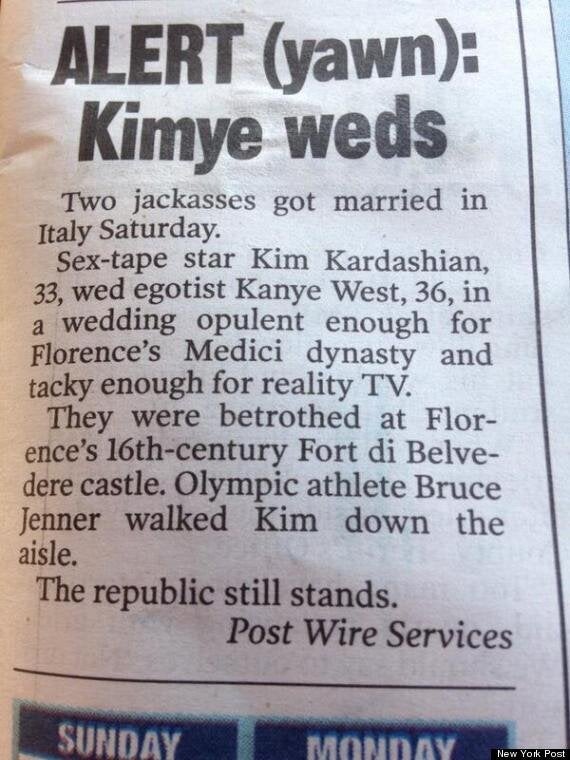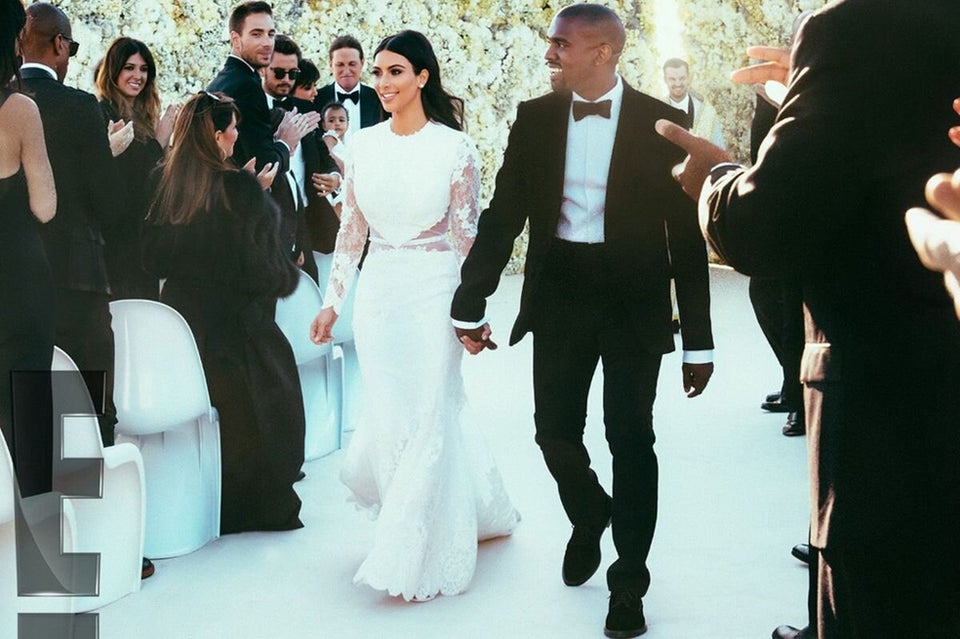 Kim Kardashian And Kanye West's Wedding Photos