Kim Kardashian and Kanye West married with a private bash in Florence over the weekend, but that hasn't stopped guests from sharing snaps taken in the wedding photobooth on Instagram.
Plenty of the couple's friends and family have posted their pictures online, many of which show the happy couple pouting their way through the photos.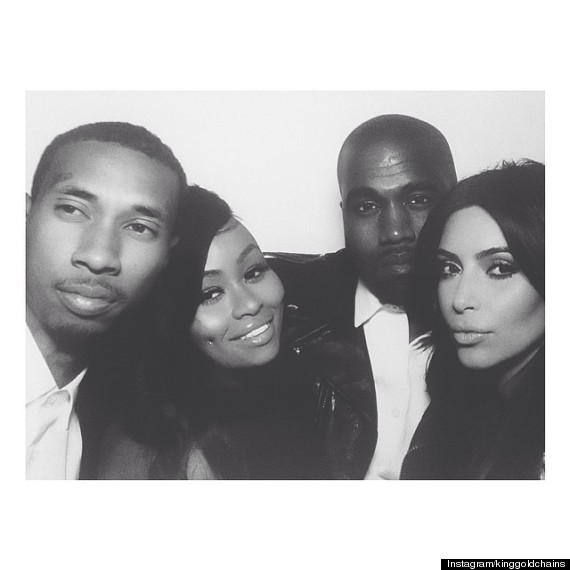 The couple pose with pals Black Chyna and T-Raww
Kim's mother Kris Jenner is also in a number of photos, including one with Jaden Smith photobombing in the background.
Khloe Kardashian and her sisters Kourtney and Kendall Jenner are also featured in a number of the black and white snaps shared online.
The couple's wedding was confirmed by Kris Jenner on Saturday 24 May, with the momager telling E! news she was "beyond bursting with happiness".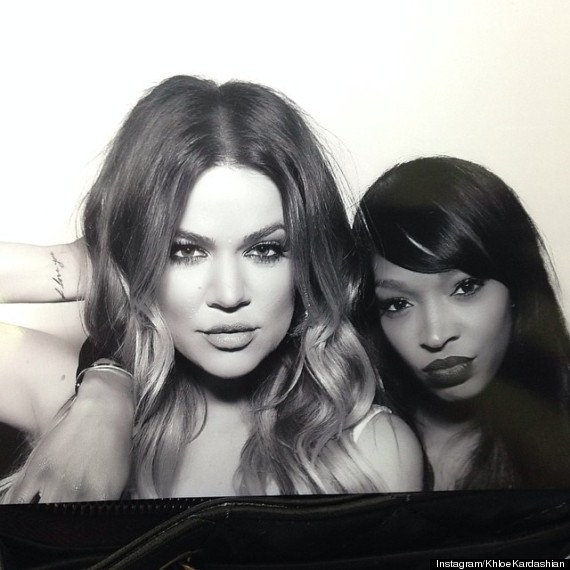 Khloe hit the photo booth with her best friend Malika
Kimye and their friends and family enjoyed a number of pre-wedding parties in Paris with their closest loved ones ahead of the Italy wedding, including a private event at the Palace Of Versailles which included a VIP guided tour and a performance from their favourite singer Lana Del Rey.
The wedding party then took private jets to Florence ahead of the official wedding at Fort Belvedere.
Kim and Kanye have now reportedly jetted off to Ireland for their honeymoon while Kris took baby North back to the US. Khloe has also been spotted back on home soil, arriving at New York's JFK airport.
See all the Kimye wedding photobooth snaps below…
LIKE US ON FACEBOOK | FOLLOW US ON TWITTER