It seems that Macaulay Culkin is taking his pizza-themed Lou Reed tribute band more seriously than we thought after storming off stage during a recent gig.
Macaulay, best known for his boyhood role in the 'Home Alone' series, announced last year that he had joined The Pizza Underground, a cover band who perform tracks by Velvet Underground with new lyrics that discuss - you guessed it - pizza, including 'Take A Bite Of The Wild Slice' and 'I'm Waiting For The Delivery Man'.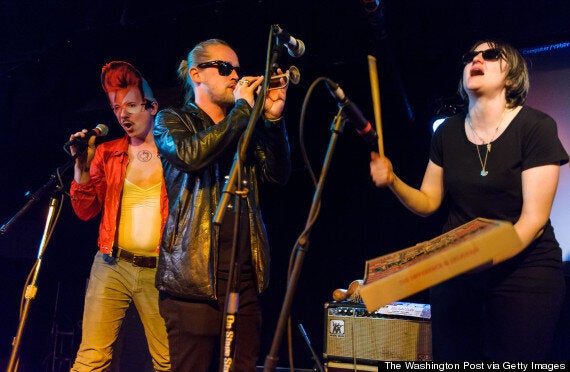 Macaulay Culkin performs with The Pizza Underground
The group were performing live at Manchester Zoo on Friday night, when a stage invader quickly brought an end to the show.
After disturbing Macaulay during his kazoo solo, the former child-star stormed backstage, though the Manchester Evening News claim he later returned to finish the performance.
Just as well, really, we've always said there's nothing worse than unfinished kazoo number.
Unfortunately, upon his return there was a rush towards the front, with several fans climbing onstage and forcing the group to end their gig early.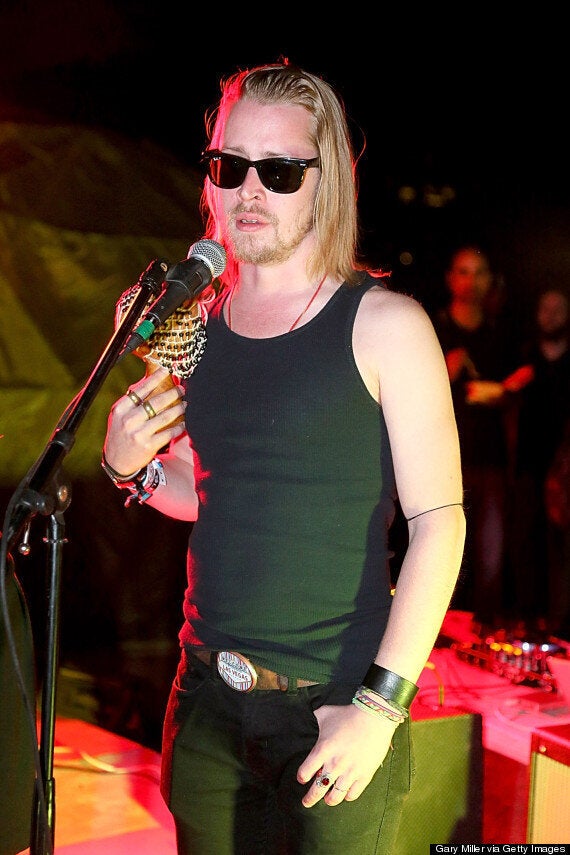 This isn't the first time the band have had experienced trouble as they make their way around the UK, though.
When fans turned up to one of the band's gigs in Nottingham they were obviously unimpressed, heckling the band and throwing pints of beer at the stage as they performed 'It's A Pizza Day'.
However, when it became apparent they were showing no signs of being won over, Macaulay brought the show to a halt after just fifteen minutes, retreating backstage and not re-appearing for an encore.
href="http://www.facebook.com/HuffPostUKEnt"target="_hplink">LIKE US ON FACEBOOK

| FOLLOW US ON TWITTER
Related