'Britain's Got Talent' fans and judges were faced with tough decisions during last night's episode, which eventually saw them opt to put Addict Initiative and James Smith through to the final.
James Smith secured his place in the final by winning the most votes from viewers, leaving Jodie Bird and Addict Initiative's fate in the judges' hands.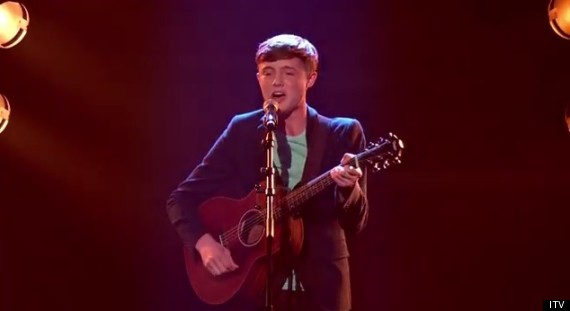 James Smith
Perhaps surprisingly Ed Drewett, a singer-songwriter who has worked with acts including One Direction, didn't make it into the top three.
When it came to the judges' decisions, David Walliams and Alesha Dixon opted to put the dance troupe through while Amanda Holden chose Jodie.
After declaring that "whatever I say will make me unpopular", Simon Cowell agreed with David and Alesha, putting Addict Initiative through.
Tuesday's semi-final was a tough-fought contest, though Kony Puppets did leave all judges reaching for their buzzers to end the performance early.
Mini Moves wowed the audience with their bold routine and even more daring hair, while SweetChix performed a fantastic, unique rendition of Taylor Swift's 'Trouble'.
The BoldDog FMX team's pre-recorded performance received plenty of praise from Simon, however it would have been near impossible for them to replicate the show at the Royal Variety Performance.
You can't exactly ask the Queen to grab her coat and step outside halfway through, can you?

Addict Initiative
Ricky K's comedy routine wasn't exactly a hit, with Simon even pushing his buzzer. Perhaps including the Eric Cowell jokes was a mistake Ricky…
Tonight's semi-final sees acts including burlesque dance troupe Crazy Rouge and the three male dancers who perform in high heels competing.
Ventriloquist Sam Jones will also be battling it out, as will young singer Ellis Chick.
The full list of acts performing tonight is as follows; Brian Chan, Cartel, Crazy Rouge, Ellis Chick, Kitty & Rosie, Lucy Kay. REAformed, Sam Jones and Yanis Marshall, Arnaud And Medhi.
James and Addict Initiative join last night's winners Darcy Oake and Collabro in the final.
Watch the winning performances from last night below…
LIKE US ON FACEBOOK | FOLLOW US ON TWITTER