Don't try this home - or if you do, stop the car, then read your map.
And certainly don't hold the map right in front of your face, completely obscuring your view.
This video shows Peter Rigby, 73, doing just that while driving at 47mph.
Rigby was spotted by traffic police reading what appeared to be large A-Z as he drove near his luxury rural home in a village in the Yorkshire Dales.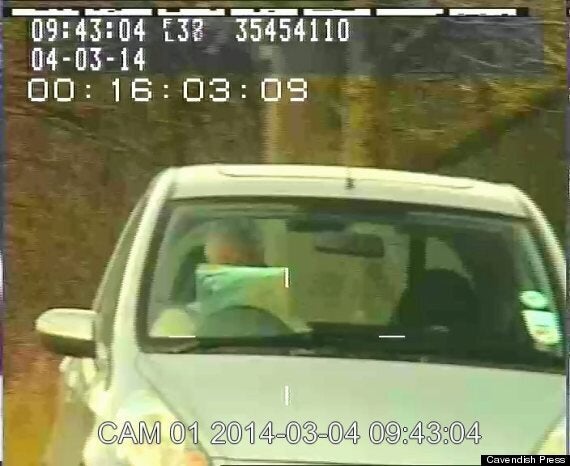 At one point the map completely obscured Peter Rigby's view of the road
Officers used a mobile camera to film Rigby's Honda Jazz as it drifted across the dotted white line of the overtaking lane of the A59 at Beamsley hill, near Skipton.
The businessman who runs a garden furniture business was later given a summons to attend court after the traffic cops used the ten seconds of footage to prosecute him.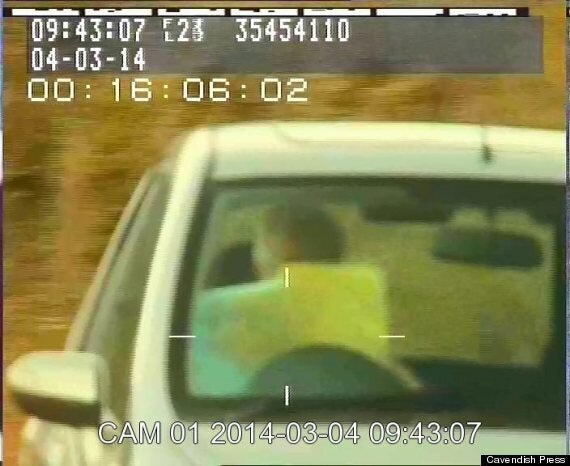 Rigby was doing 47mph when he read the map
At Skipton Magistrates' Court, Rigby who campaigns locally against wind turbines in the picture postcard village of Beamsley, was fined £1,080 and banned from driving for 12 months after he admitted dangerous driving.
He was also ordered to pay a victim surcharge of £108 and costs of £85 and was ordered to take an extended driving test.
Dave Brown, from North Yorkshire Police's safety camera team manager, said: "Mr Rigby captured the attention of the safety camera operator when he began to wander across the dotted white line of the overtaking lane as he read the map.
"The footage captured by the safety camera shows Mr Rigby is distracted for a least 10 seconds while flicking through his atlas and then holding it up to his face, completely obscuring his view of the road.
"Those 10 seconds could have been disastrous for him or other road users. He should consider himself fortunate that he was in a position to attend court and escape with just a driving ban and hefty fine."
"This case demonstrates the clear evidence captured by the safety camera and should serve as a reminder to other road users of the potential consequences if they choose to take unnecessary and dangerous risks."