Susanna Reid is used to early starts to present 'Good Morning Britain' so attending the first of three premieres of Tom Cruise's new blockbuster 'Edge Of Tomorrow' at the crack of dawn on Wednesday morning wouldn't have been too much of a stretch.
But this particular early start was made all the more sweet thanks to a very flirty and ever so touchy-feely interview with the man himself.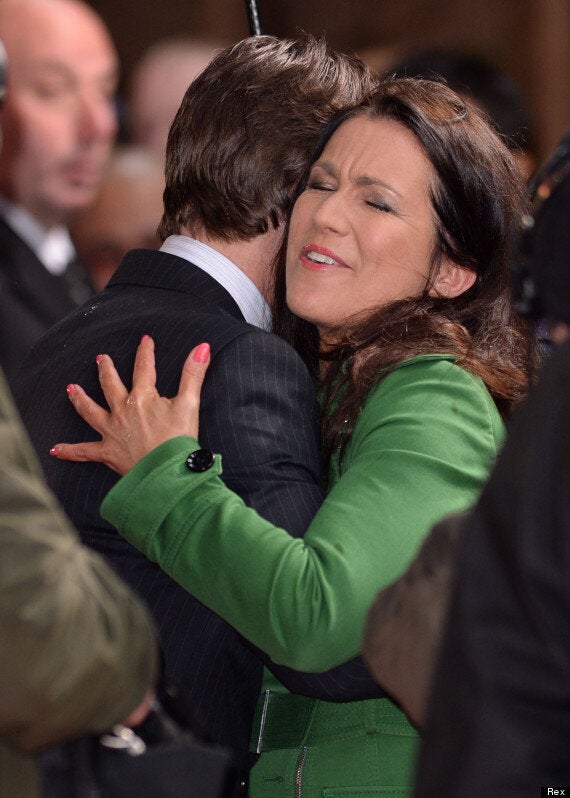 Susanna Reid gets to grips with Tom Cruise
Susanna and Tom were snapped greeting each other like old friends on the red carpet of the BFI Imax cinema in central London.
And the 43-year-old presenter looked fit to burst as Tom put his hands around her waist and pulled her towards him for a hug.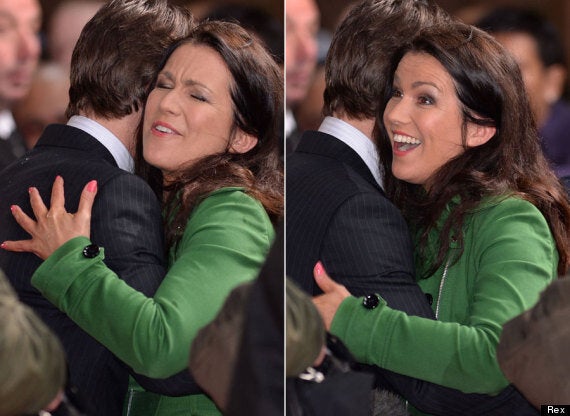 The London premiere, which kicked off at 6.45am, was the first of three that will take place today.
Tom and his co-star Emily Blunt will also put in an appearance in Paris on Wednesday afternoon before flying on to New York where they will hit the red carpet at 10pm.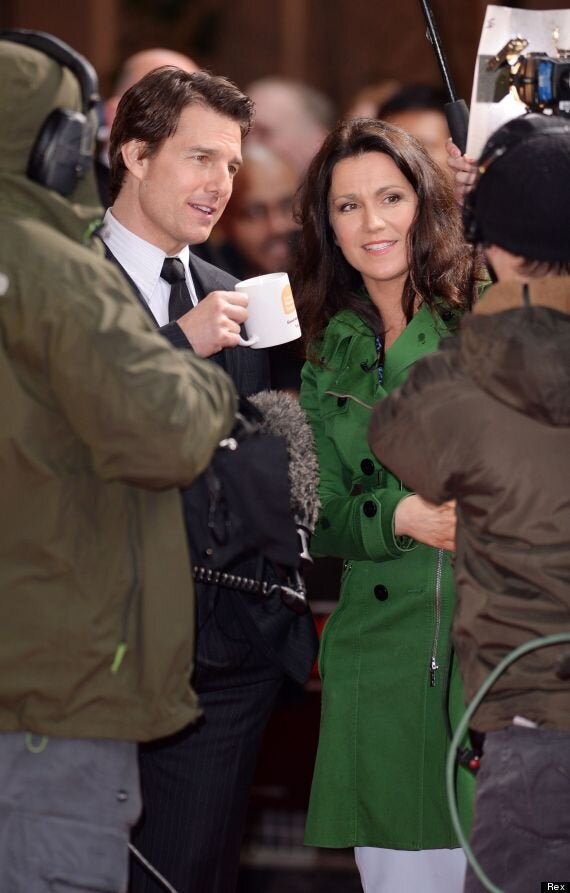 Asked how he managed to convince his castmates to attend three premieres in 24 hours, he said: "Are you kidding? They couldn't wait. London, Paris, New York…"
Emily Blunt said the triple premiere idea was typical of her A-list co-star, saying: "When I heard about the premiere idea of three in one day I just said, 'that's Tom's idea'."
'Edge of Tomorrow' hits UK cinemas on 30 May.