Samuel Eto'o, at his 42 years of age, sorry, 33 years of age, is probably not the striker Arsenal fans had in mind ahead of next season. Eto'o has got Arsenal on the mind, though, and wants to remain in London next season but swap blue for red in the Premier League.
The Mirror say Eto'o's representatives have approached Arsenal ahead of a possible transfer. The Cameroonian is available on a free, which will appeal to the usually parsimonious Arsène Wenger, and from Gooners' point of view, they could potentially derive some joy from inheriting an ex-Chelsea man, a la William Gallas.
Chelsea fans will argue "reject" is an apt description of Eto'o now, and then there's his impotency away from home and creaky frame. Arsenal have released Nicklas Bendtner, though, so they might need another back-up option in attack.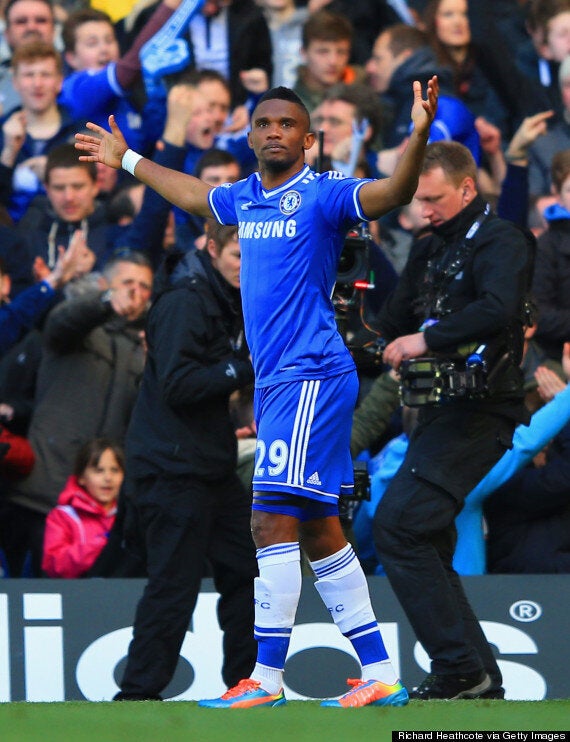 Eto'o scored 14 goals in 41 games for Chelsea last season
Atlético's debt and their players' buyout clauses leave them vulnerable to the likes of Chelsea, prepared to spend over £50 million on Costa and Luís, while Tiago, who spent a season at Stamford Bridge a decade ago, would arrive on a free.
The Gunners have also opened talks with Real Madrid over young striker Alvaro Morata, say the Telegraph.
If Madrid are prepared to sell Morata, then a couple of north-west clubs in England should be braced for a bid for their own striker. The Star say Real are willing to offer Manchester City £60m for Sergio Agüero.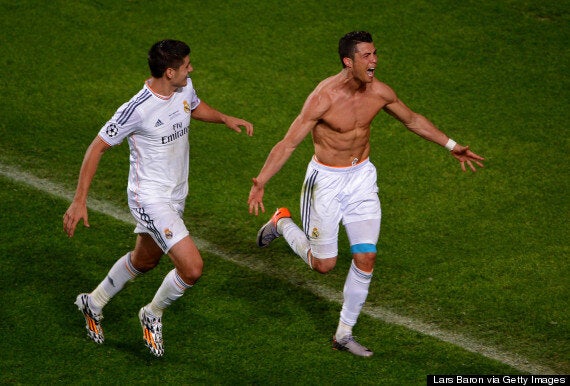 Morata is the one with his top on
Mauricio Pochettino was so thankful to Southampton for his 16 months in charge he is now returning to pinch their best player. Adam Lallana is predictably wanted by the Tottenham boss, despite Liverpool offering a £20 million bid for the England midfielder. The raid could extend to Pochettino's trusted translator, at this rate.
And Lyon striker Bafetimbi Gomis is coming to London today, which has alerted s Premier League trio West Ham, Sunderland and Swansea.