Bars and Melody are one of the final two acts to make it into this year's 'Britain's Got Talent' final after winning the public vote.
The young duo - AKA rapper, Leondre, 13, and singer, Charlie, 15, - won over the judges and viewers with their rendition of the Puff Daddy and Faith Evans rap classic, 'I'll Be Missing You'.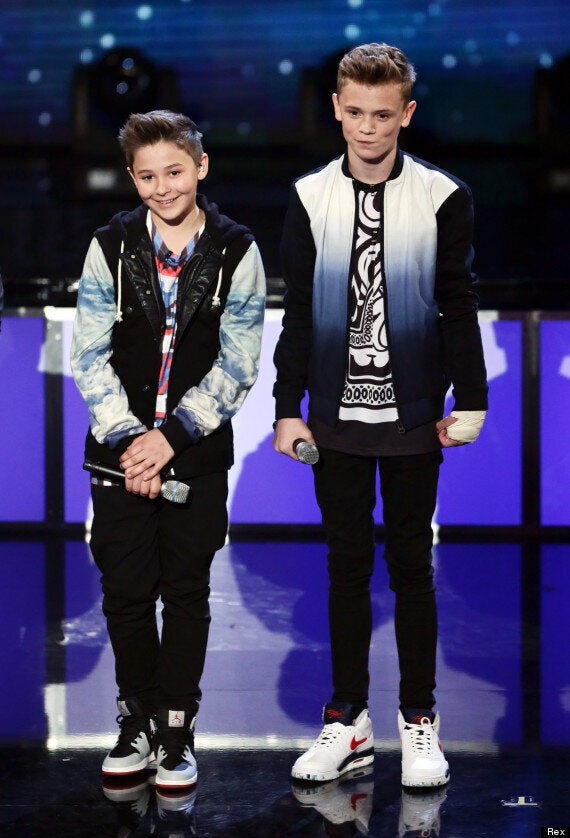 Bars and Melody are through to the 'Britain's Got Talent' final on Saturday night
Simon Cowell - who put the lads straight through to the semi-finals as his 'golden buzzer' act - said they did an 'amazing job on a difficult song to sing' and described the teenagers as 'real, genuine and likeable'.
Fellow judges Alesha Dixon and David Walliams agreed, with the 'Little Britain' star praising their performance as 'sick, wicked, hip, hop and happening'.
Amanda Holden told them her 'heart melts' whenever she sees them on stage.
Also through is Lettice Rowbotham who made it to the final on the public vote after the judges couldn't decide between the violinist and riverdancers, Innova Irish Dance Company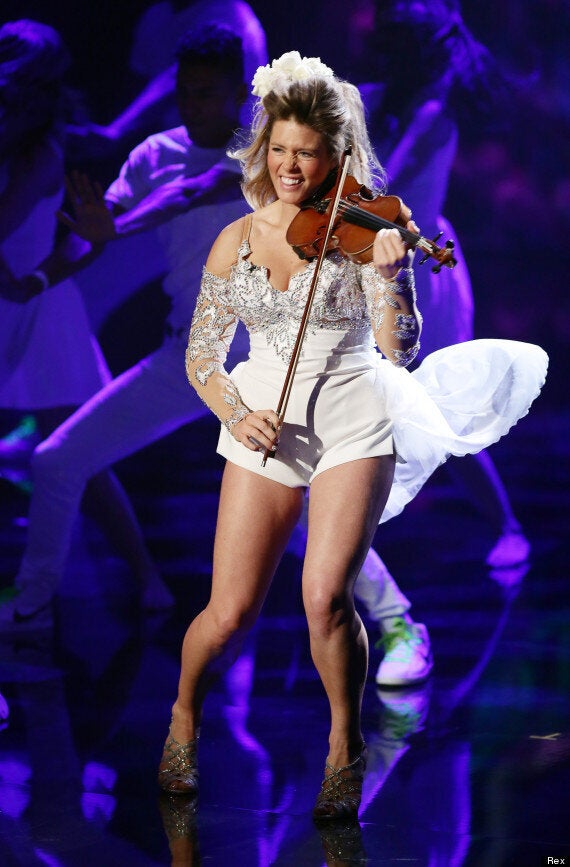 Lettice Rowbotham is also through to this year's 'BGT' final
Amanda described the classically trained musician as a 'gifted bubblicious sexpot', whilst Alesha said she was 'a bundle of joy'.
David Walliams said she had 'amazing stage presence' and conceded it wasn't easy 'to walk down stairs while having a fiddle'.
The 'Britain's Got Talent' final will air on ITV, Saturday 31 May at 7pm.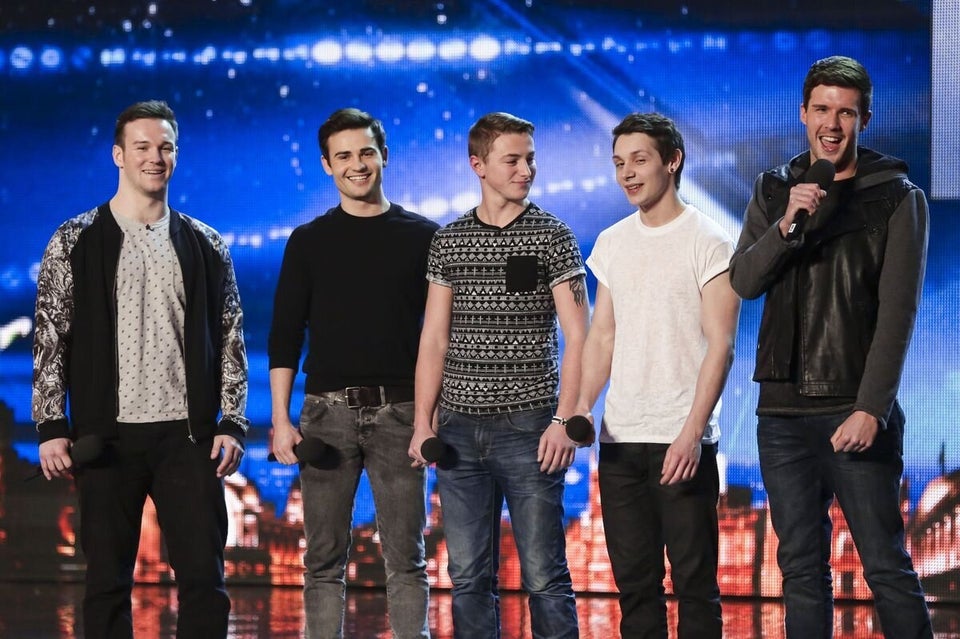 'Britain's Got Talent' 2014: Semi-Finalists