WARNING - THIS REPORT CONTAINS GRAPHIC IMAGES
A Pakistani man whose pregnant wife was stoned to death by members of her own family who objected to their marriage, has revealed he killed his first wife.
Farzana Parveen died in a so-called honour killing outside the Lahore High Court building on Tuesday, after attending the court to insist she loved Mohammad Iqbal and had married him of her own free will.
Members of her family including two brothers, her father and the cousin they had had arranged for her to marry set upon her, beating her with bricks retrieved from a nearby building site.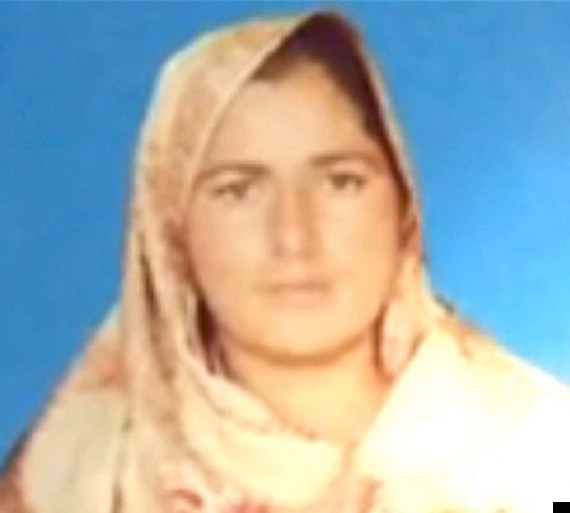 Farzana Parveen was stoned to death by members of her family Mohammad Iqbal sits by the body of Farzana, who was killed on Tuesday
On Thursday the bereaved husband admitted to AFP: "I was in love with Farzana and killed my first wife because of this love."
The news agency writes Pakistani police confirmed the killing occurred six years ago and said Iqbal was released following a "compromise" with his family.
Iqbal also claimed Farzana's family killed another of their daughters some years ago, though the veracity of this has not been established.
Iqbal had earlier complained the police did nothing during the 15-minute attack on Farzana, despite his pleas for help.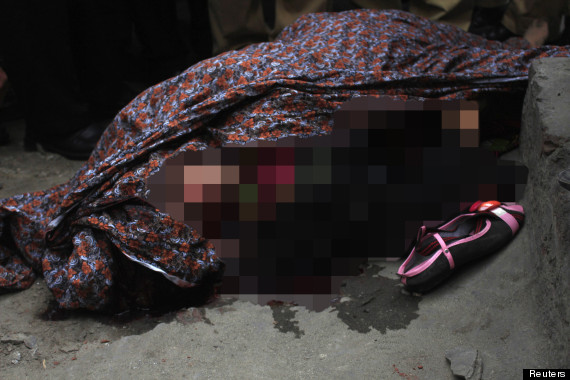 Farzana's body lies outside the High Court in Lahore
"I begged them to help us but they said, this is not our duty," he told Reuters . "I took off my shirt [to be humble] and begged them to save her."
According to reports Farzana's father admitted killing his daughter, explaining it was a matter of "honour". The 25-year-old died of head injuries.
Pakistan daily Dawn reports Prime Minister Nawaz Sharif has demanded "immediate action" over the incident.
He said: "This crime is totally unacceptable and must be dealt with in accordance with the law promptly." Relatives weep over the death of Farzana, who was three months pregnant
The British Government has also condemned the murder, with Foreign Secretary William Hague saying he was "shocked and appalled" by the incident "both for the appalling manner of her death, and the unspeakable cruelty and injustice of murdering a woman for exercising her basic right to choose who to love and marry".
He said: "There is absolutely no honour in honour killings and I urge the government of Pakistan to do all in its power to eradicate this barbaric practice .
The Human Rights Commission of Pakistan said that in 2011, 943 women were killed for apparently causing shame to their families.
The figure is an increase of more than 100 in 2010.
Last year two teenage girls were murdered alongside their mother in Pakistan – for apparently dishonouring their family by allowing themselves to be filmed playing and dancing in the rain.
Noor Basra and Noor Sheza, aged 15 and 16, died in July when five masked men burst into their home in the northern Pakistan region of Gilgit and began firing. Their mother Noshehra was also killed in the attack.
Police believe the girls' stepbrother Khutore interpreted the video as "an assault on the honour of his family" and tried to "restore the family's honour" by killing them.
Noor Basra and Noor Sheza, aged 15 and 16 were filmed enjoying a rain shower outside their Gilgit home in Pakistan
In 2012 a Pakistani couple admitted killing their 15-year-old daughter because she "looked at a boy".
The girl's father told the BBC they flung acid at her because they feared her act would bring dishonour on the family.
He said: "There was a boy who came by on a motorcycle. She (Anusha) turned to look at him twice. I told her not to do that, it's wrong."
Her mother recounted: "She said 'I didn't do it on purpose. I won't look again'. By then I had already thrown the acid. It was her destiny to die this way."