Even a ruthless totalitarian dictator needs a little time to Un-wind now and again.
With a beaming smile, a chic v-neck vest under a dark blazer and a Pharrell Williams-style straw boater, Kim Jong-un looked like a despot without a care in the world as he toured a construction site for a respite centre for scientists in South Pyongan Province, North Korea.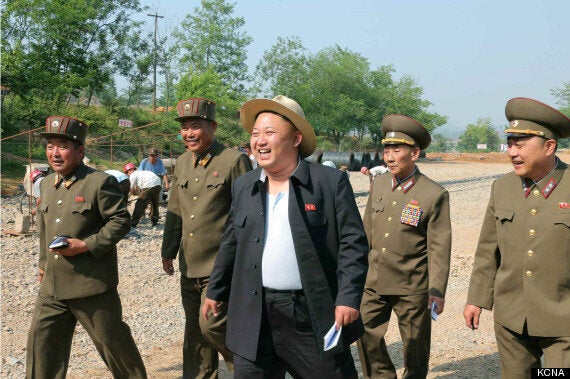 North Korean leader Kim Jong-un touring a construction site in the South Pyongan Province
Kim's trademark short-sides hair-do was kept under-wraps throughout the tour, but no wisps of black were seen peeking from beneath the straw hat, prompting speculation that the leader may have had a bad haircut.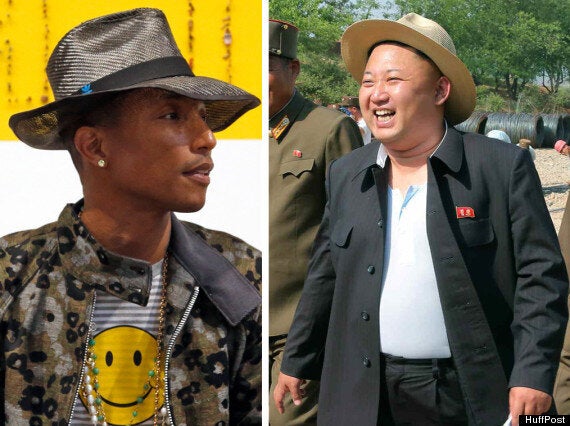 It is not known when the shots, distributed by the Korean Central News Agency, were taken. But more fun was to follow, with the state news agency reporting on Wednesday that Kim has "provided field guidance to the Ryongmun Liquor Factory".
The drink was "excellently designed it to meet the flavour and taste of the Korean people", KCNA reported Kim as saying.
The jaunty demeanour of the North Korean leader in the pictures released today comes a fortnight after a building collapse in Pyongyang is believed to have killed hundreds of people, prompting a rare apology from the government to the families of the victims.
According to Japan's Tokyo Shimbun newspaper, four design and construction engineers were shot by a firing squad after the disaster, with another military official is believed to have been sent to a concentration camp.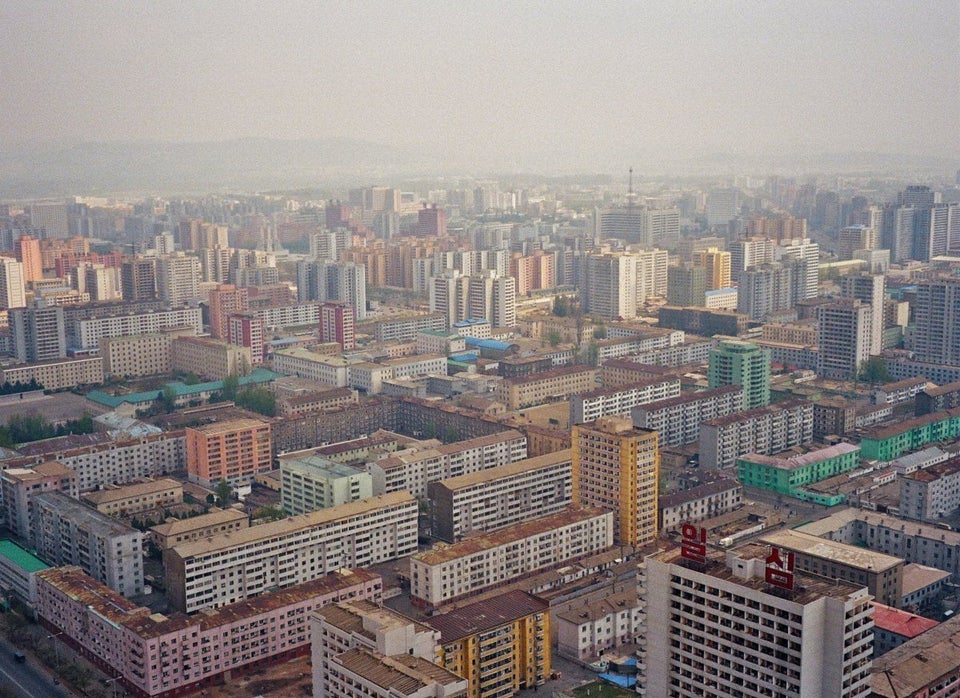 North Korea as Seen by a Tourist