Brazilians are angry. They are angry with their government for pumping millions of dollars into the funding of an eight-week extravagance. They are angry that money being spent on the World Cup is desperately needed for education, sanitisation, hospitals and the eradication of violence, drugs and weapons from their streets.
"F*** FIFA" appears to be the general message many are trying to get across in artistic protest, with residents turning to street graffiti in an attempt to get their voices heard.
One mural in particular, at a Sao Paulo school by renowned street artist Paulo Ito, has gone viral on social media, showing a weeping, starving Brazilian boy, knife and fork in hand, being served a football on a plate.
These powerful images show a nation discontent with corruption, greed and injustice.
Arguably, it speaks volumes that the people of Brazil, perhaps the greatest footballing nation in the world, do not want the World Cup.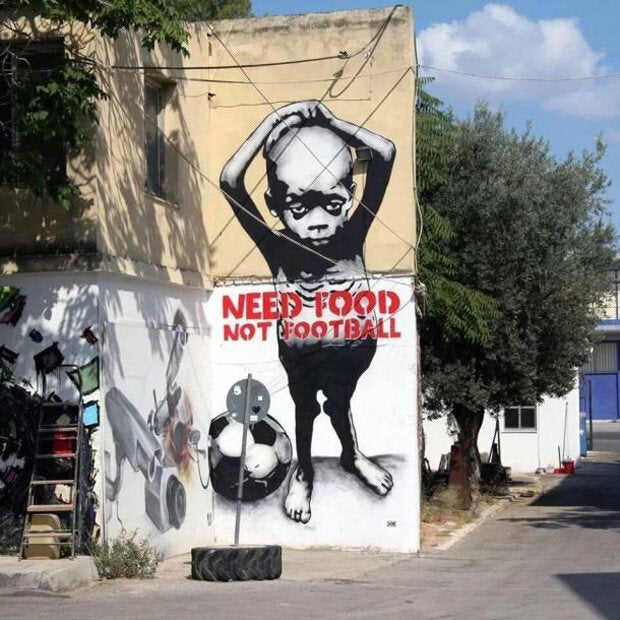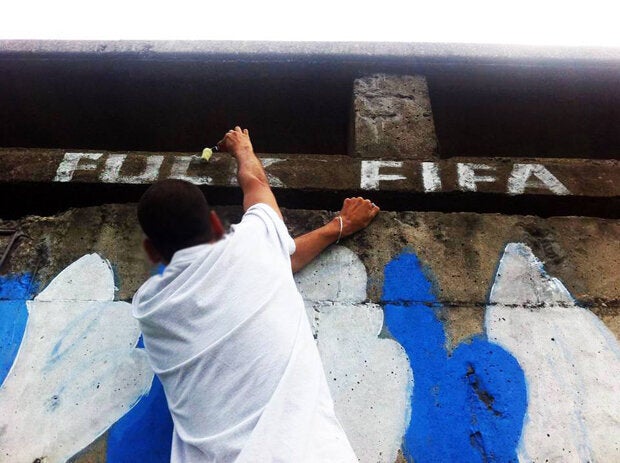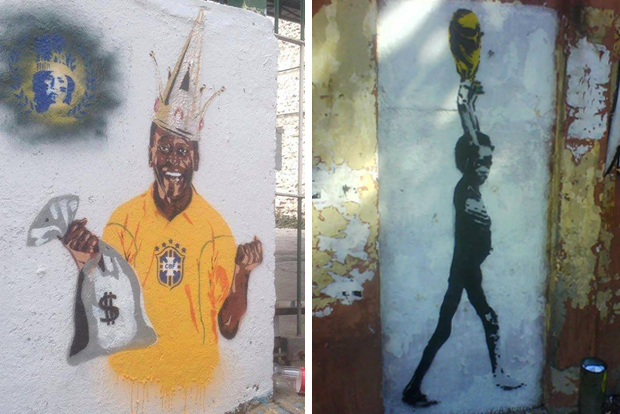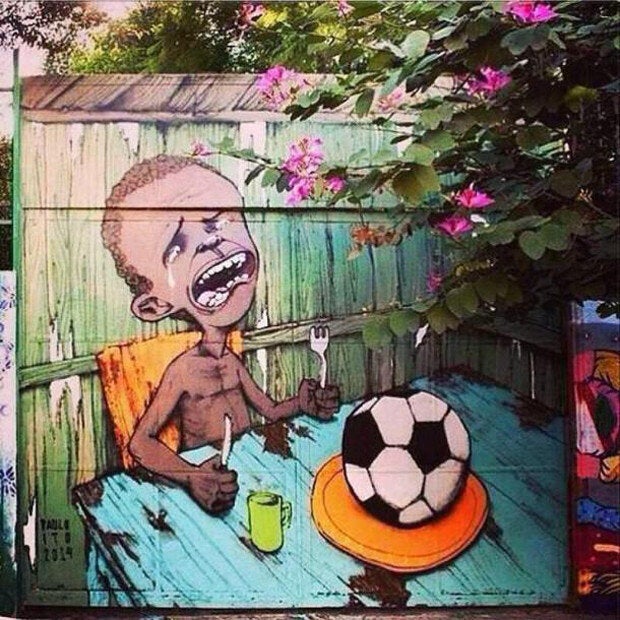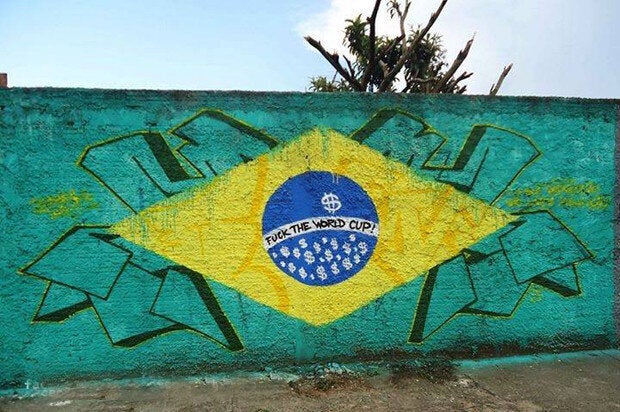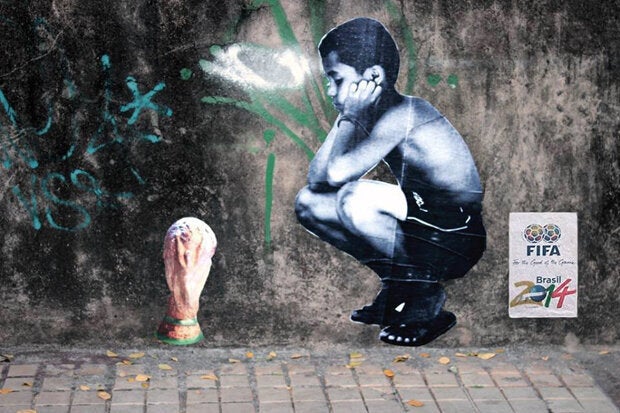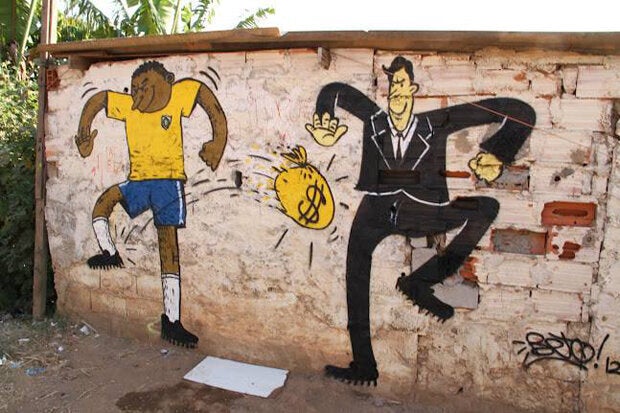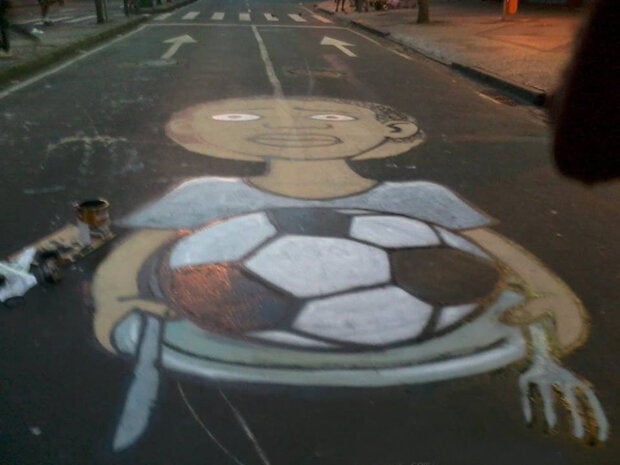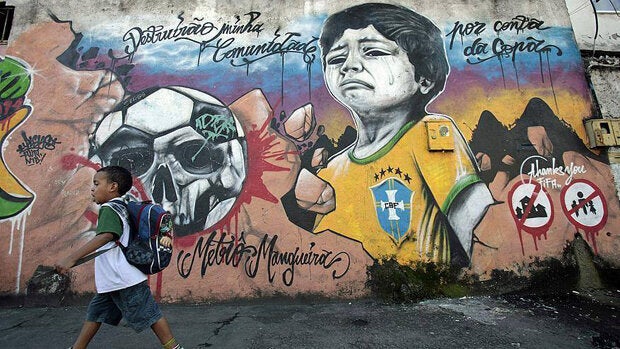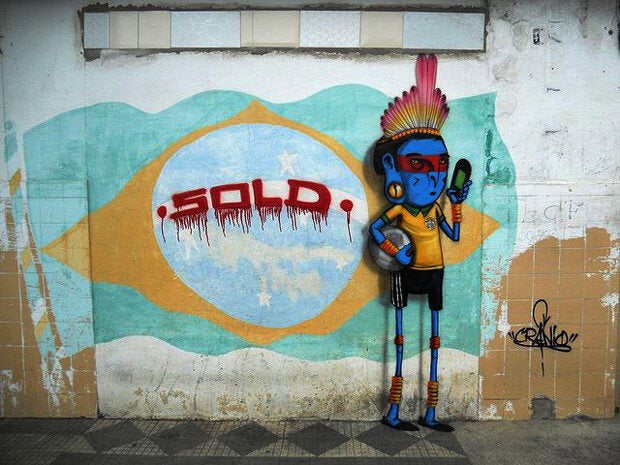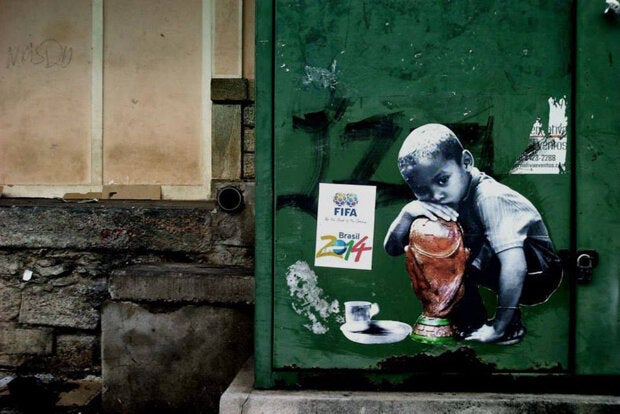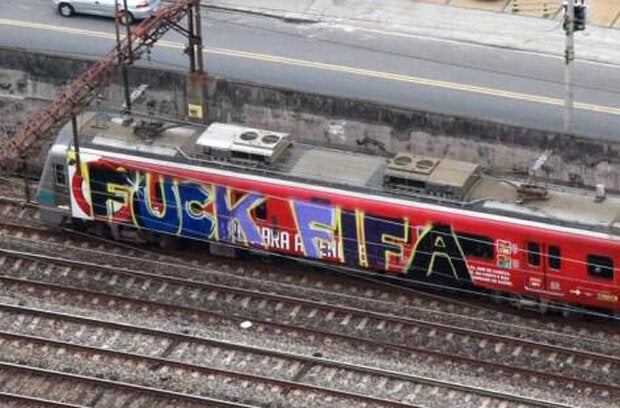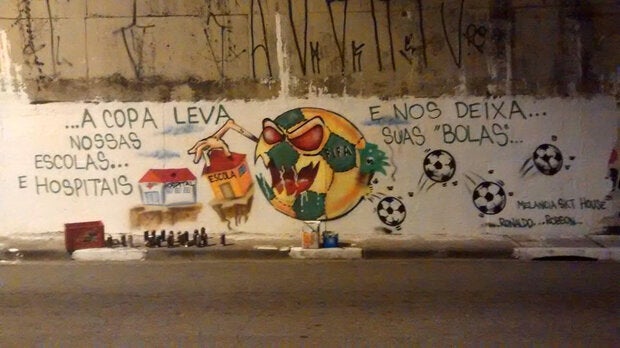 "The world cup takes our schools and hospitals and leaves us its 'balls'."
Related