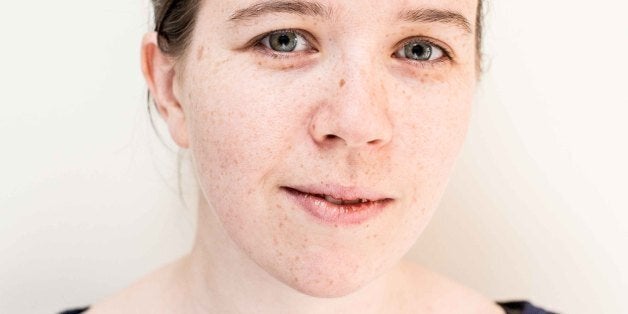 Cleaning is a hassle isn't it? It's not easy, let alone affordable, to hire someone to do the job for you, but for those who can spare the expense, a group of young entrepreneurs have formed a solution.
The business, which was inspired by 28-year old co-founder Jules Coleman's struggle to find a good piano teacher, is already attracting serious money. Earlier this month, it raised $6 (£3.6) million in investment in order to help expand into cities across Britain and Europe.
Hassle has excellent entrepreneurial pedigree, with Ron Zeghibe as chairman, who is best known for founding taxi app Hailo. It also was named Start-Up of the Year at Tech City Awards in 2013.
HuffPostUK caught up with Coleman to find out how the business hopes to clean up.
How did you get the idea to set up Hassle.com?
The idea first came about in 2011 when I was struggling to find a local piano teacher online. The listings I came across were either out of date or gave little indication of whether the piano teacher was any good. It was only after several hours of research that I realised if I was struggling others must be too.
Fast forward to 2012 and we found this didn't just apply to piano teachers, people were finding it hard to find other trusted service providers. So, we created Hassle.com, an online marketplace that connects busy people with providers of cleaning services for the home.
We are like the Match.com for cleaners – customers go on Hassle.com to find their perfect cleaner.
Why did you decide to tackle the cleaning business?
There's a lot of opportunity in the domestic services market. We've chosen to focus on cleaning first as it's a large sector that hasn't yet been disrupted.
We realised that cleaners had a hard time finding work - they could either earn minimum wage at a cleaning agency or try generating their own business where often relying on word of mouth referrals, which is unreliable and ad hoc.
We also realised that busy people had a hard time finding trusted cleaners therefore Hassle.com was the perfect platform to match the two together. The whole process from landing on the Hassle.com to booking and paying for a cleaner can be completed in within minutes.
When we started out, we had the business idea; but not the technical expertise to execute it. So the first challenge for me, was teaching myself to code. Being a management consultant, I had no knowledge of how to build a website so I bought a book - Ruby on Rails by Michael Hartl - and decided to teach myself in my spare time.
I went through the book page-by-page, line-by-line and was over the moon when six weeks later I'd managed to build the first version of Hassle.com.
Our site originally covered 27 service providers including dog walkers, personal trainers and driving instructors, but we soon realised it made more sense for us to focus on one area. And so, at the end of 2012 we decided to focus on house cleaning, which was a really big change for us but the best decision we've ever made.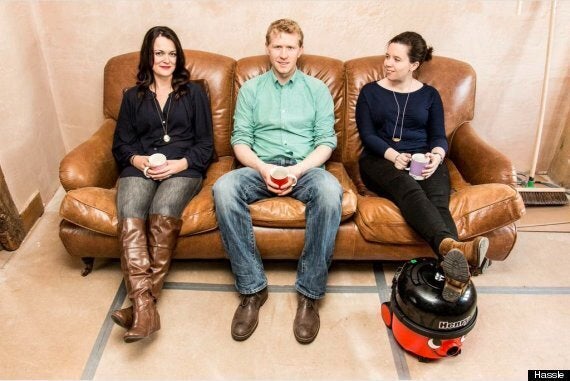 The Hassle co-founders: Alex Depledge (left), Tom Nimmo (centre) and Jules Coleman.
How's business doing now?
We've gone from strength to strength since launching and our recent series A funding is spurring fast expansion across Europe and the UK.
To give you a rough idea of figures we've grown the business from a couple of hundred hours of cleaning last January to tens of thousands last month and have gone from five employees to 30 within six weeks.
What's your business inspiration?
I've always liked the Reid Hoffman quote: "If you are not embarrassed by the first version of your product, you've launched too late".
We've definitely quoted this around the office on a number of occasions. It's hard enough to get paying customers for a business that exists but even harder for one that doesn't.
What's the aim for the next few years?
For the next 12 months our core focus is making our product the best it can be and expanding in major cities in the UK and Europe. We want to be the online marketplace cleaners want to work with and busy people want to use.
The opportunity to nail the marketplace is certainly out there and we're not ruling anything out. We're in this for the long run.