Arsene Wenger has agreed a new three-year deal with Arsenal which will keep him and the FA Cup winners together until 2017.
Since joining the Gunners in 1996, Wenger has led the club to seven major trophies, including the Double season of 2001-02. The club's greatest achievement under his tenure was the 'Invincibles' run of 2003-04 when his side went the entire Premier League campaign without losing a match as part of a 49-game unbeaten run.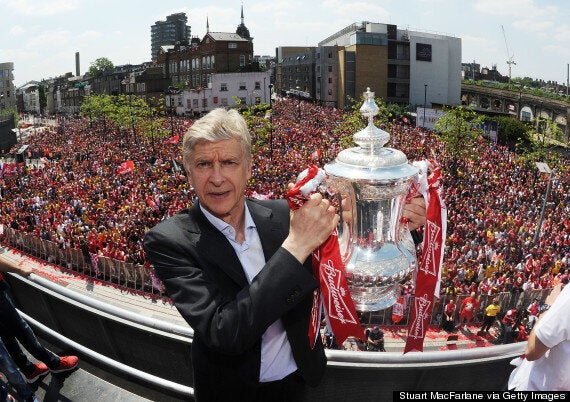 Arsene Wenger celebrating Arsenals' first trophy in nine years
"The club has always shown faith in me and I'm very grateful for that. We have gone through fantastic periods and also periods where we have had to stick together. Every time when that togetherness was tested I got the right response. I think I have shown some loyalty as well towards this club and hopefully we can make some more history. I am sure we can."
Arsenal chairman, Sir Chips Keswick, said Wenger was a man who "lived and breathed Arsenal".
"I have no doubt we have an exciting future ahead of us with him leading the team."
Popular in the Community