So there you are, admiring the view from the 103 floor of Chicago's Willis tower when… the glass beneath your feet begins to crack.
No you haven't stumbled into the mother of all anxiety nightmares, this actually happened on Wednesday night.
A group of tourists had stepped out onto the tower's glass Skydeck Ledge, when an ominous cracking noise was heard, NBC Chicago reported.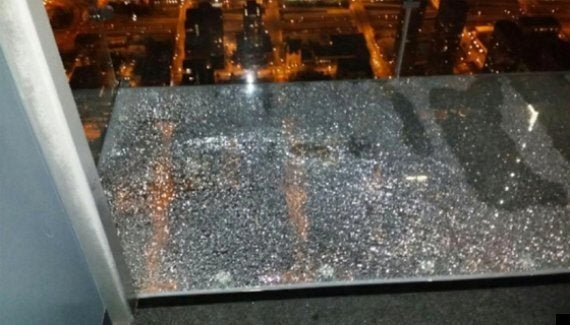 Holy hell: The glass in Chicago's Willis Tower Skydeck Ledge cracked on Wednesday night
Each box is composed of 1,500-pound panels that include three layers of half-inch thick glass.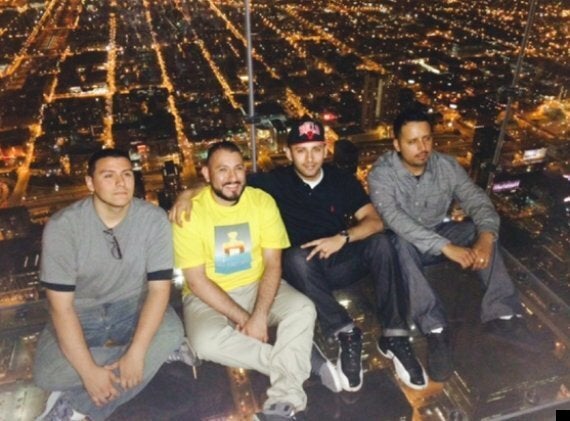 Moments earlier, this group of tourists had posed on the panel of glass
It appears that it was the top layer of the glass enclosure that cracked beneath the tourists' feet.
Alejandro Garibay was one of the people there when the glass began to give. He described the incident to the Chicago Sun Times as a: "This cannot-be-it" type of moment, before he and his family hurried off the structure in terror.
Representatives for the building were quick to stress the incident had not put anyone in any danger and that the structural integrity of the Ledge boxes remained sound.
"Skydeck Chicago is open today while the protective coating is being replaced," a spokesman said.
"We have temporarily closed the four ledge boxes for routine inspection, we hope to reopen them shortly."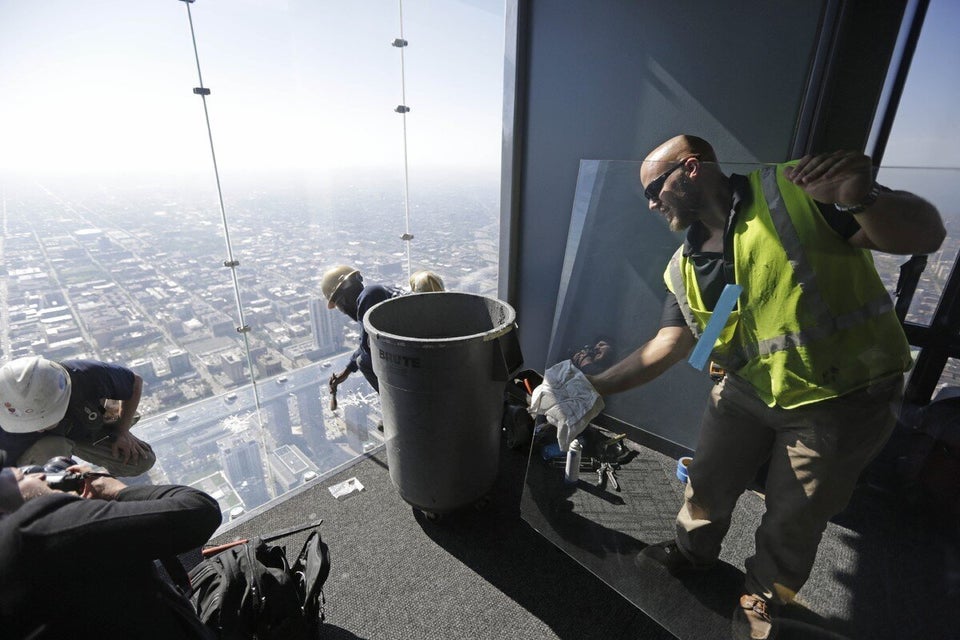 Skydeck Ledge