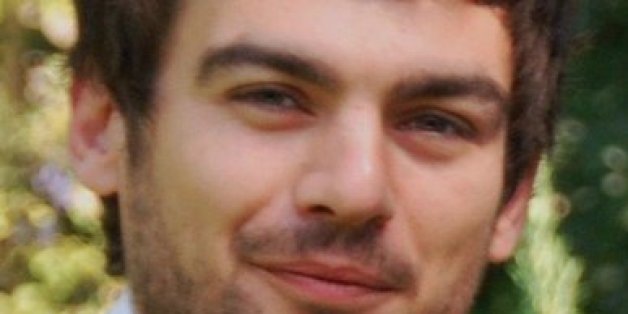 Facebook/ Find Gareth Huntley
"All available search assets" are being used to find Briton Gareth Huntley, who is missing in the Malaysian jungle, Defence Secretary Philip Hammond has been assured.
The Foreign and Commonwealth Office said Hammond, who has arrived on the islands in the wake of pressure from 34-year-old Huntley's family and friends, said he had been assured Malaysian authorities would do everything possible to find him.
It came as City worker Huntley's girlfriend said "time is running short" to find him. Huntley has not been seen since he went on a trek to a waterfall in Tioman Island, off the south-eastern coast of the country's mainland, on Tuesday morning.
An FCO spokesman said: "The Defence Secretary, who is in Malaysia, has spoken to the Malaysian Defence Minister this morning to confirm that all available search assets are used to find Gareth Huntley.
"He was assured that the Malaysian authorities would do all they could to locate him and had already deployed significant assets including dogs, boats and a helicopter.
"The Government will continue to work with the Malaysian authorities to ensure there is a comprehensive search."
Yesterday Huntley's loved ones - including a friend on the island - hit out at what they perceived to be a lack of skilled expertise in finding Huntley, from Hackney in east London.
Huntley's close friend, Kyle Neo Kai Fu, who is on Tioman Island, said: "I am shocked that in spite of the fantastic public response and in spite of all the assurances offered there is a sickening lack of action.
"David Cameron and William Hague have to step up back in London and ensure the local people here get the vital resources they need from Malaysia's police force to help us find Gareth."
Fu said investigators have no GPS navigation equipment or maps to help scour the dense wilderness, while the officer leading the small operation has left.
He added: "The idea that there is a proper professional search going on is laughable."
Huntley had been working at the Juara Turtle Project. Fellow volunteer Charles Fisher said a group went to search for him after he did not return from the "huge wilderness".
They checked various different routes to the waterfall 6km away that he might have taken, while a further search the next day also proved fruitless.
Huntley's mother, Janet Southwell, said "real help" was needed to find her son.
In a direct plea to Cameron, she said: "As a father, you know that we'd do anything for our children and so I'm humbly asking that you make one phone call to help my missing son, Gareth.
"Please do the right thing Prime Minister and make one phone call to the Malaysian leader to insist that they deploy real help to find Gareth before time runs out. He is out there in the jungle and he needs help.
"We've been hugely heartened by the public's fantastic support so far but we urgently need firm action from the Government - not standard press assurances of 'working with authorities'. We need boots on the ground, search teams and dogs so that we can bring our son back alive.
"As our Prime Minister I write to you but as a mother too, I hope you'll help me."
A Facebook group has been set up to raise awareness about Huntley's disappearance.
Kit Natariga, Huntley's girlfriend, said the Malaysian search teams needed more resources to help find him.
She added that it was "completely unusual" for the "adventurist" to camp alone during a trek and that he was usually always in contact with people.
She told the BBC: "I have heard that the Malaysian police are carrying out a search and working with the UK government.
"The local people are doing the best they can. They don't have the right resources they need to find Gareth."
She added: "Time is running out and we need action as soon as possible".