UPDATE: Justin Bieber has apologised for the incident. Full story here...
Justin Bieber's team are weathering their biggest scandal yet, with the emergence online of a video showing the pop star telling a racist joke to a room full of people.
In the video, he is seen asking his female friend, "Why are black people afraid of chainsaws?"
The punchline shows him grinning as he makes a whirring noise with the punchline: "Run n*****, n*****, n*****, n*****, n*****."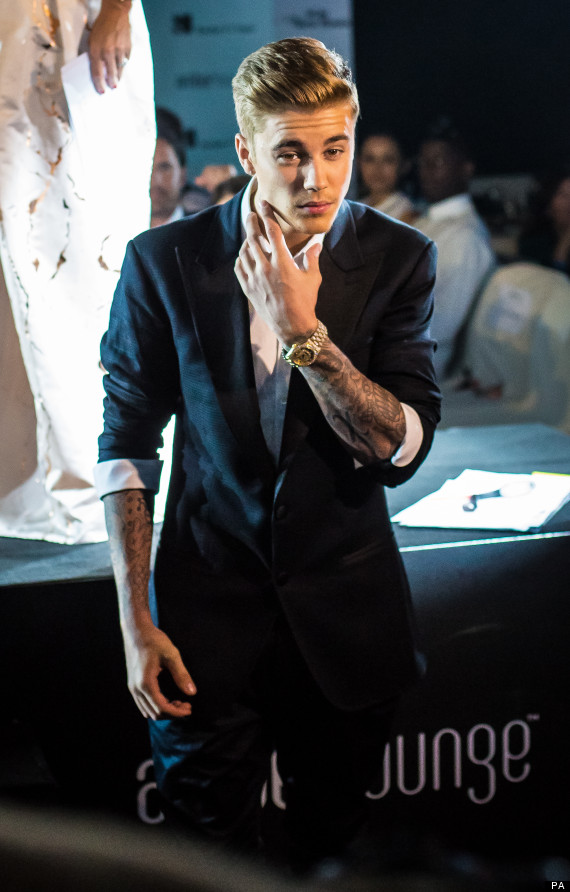 Is this the end of Justin Bieber, or just another nail in the controversy coffin?
The Sun reports today that the singer's 'people' have known for some time of the existence of the clip, which was filmed during the making of his 2011 documentary ' Never Say Never' and made efforts to keep it from being made public.
No reports yet on how the 'joke' has gone down with some of Bieber's famous mentors - including the African-American stars Usher, Will.i.am and Will Smith.
This caps an unenterprising twelve months for Bieber, during which he has variously abandoned his pet monkey, called Holocaust victim Ann Frank a 'Belieber' and joined the mugshot hall of fame following his arrest in Miami for driving under the influence.
But this would seem to be far worse. A source tells the Sun: "This video is Justin Bieber and his camp's worst nightmare. Even after the year he's had — when he's never been far from controversy — this tops the lot."
Justin Bieber is the second pop star this week to make seemingly racist comments on camera. One Direction's Louis Tomlinson was overheard using what sounded like an abbreviated version of the n-word during the already infamous leaked video of him and bandmate Zayn Malik smoking a joint on the way to a gig in Peru.
Is this the end of Justin Bieber? Share your thoughts below...
LIKE US ON FACEBOOK | FOLLOW US ON TWITTER