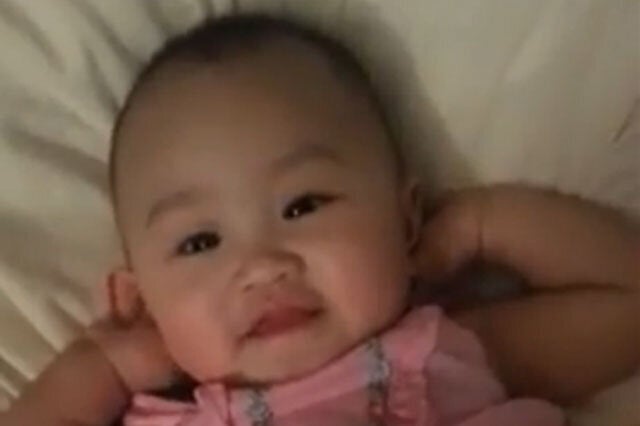 This tiny dancer has a bright future if this video is anything to go by. YouTube user Yanabanana filmed this adorable clip of their baby daughter showing off her moves at the precocious age of 10 months.
And she proves that she can take direction better than many grown-up performers, too, waiting until she hears 'shake it!' to jiggle her belly. Mum and dad are understandably beside themselves with laughter as they behold the weird trick their little girl has mastered.
At first their 10-month-old baby girl lies perfectly still, seeming calm and serene as mum and dad film her. But when her dad tells her to 'shake it', she starts to shimmy like a seasoned belly dancer.
Dad can barely hold it together as he repeats the command over and over, always met with a big smile and an obedient wiggle.