Helen Mirren couldn't resist being a little bit controversial at the Glamour Women Of The Year Awards in London on Tuesday night.
Glamour Women Of The Year Awards 2014: Full Winners' List
The actress - who won the Glamour Icon award - made a joke about her vagina as she collected her gong in front of the celeb-filled audience.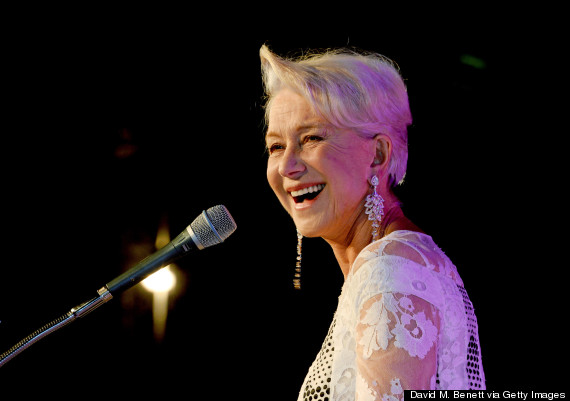 Helen Mirren on stage at the Glamour Women Of The Year Awards
Host Graham Norton had joked earlier in the evening that he couldn't receive an award because he had a 'cock' and US singer Adam Lambert also made a similar comment.
So when Dame Helen took to the stage to collect her gong from actor Ryan Reynolds, she couldn't hold back, asking the guests at the glitzy bash: "If I'm an icon this year, by next year am I kind of de-iconised?
"Anyway I do have a real cock… a psychic cock.
"I do, I mean I love my vagina... but maybe it's that that's got me here, I don't know."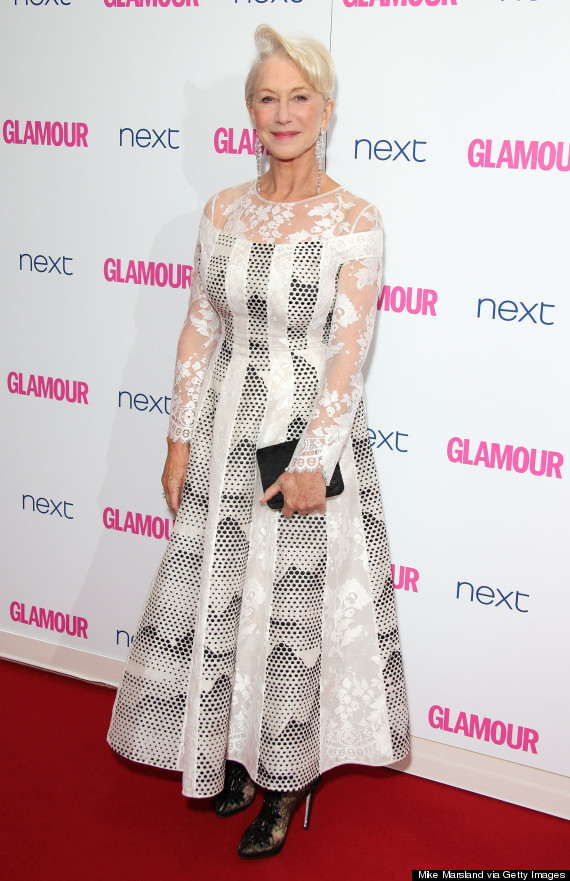 The Oscar-winning actress - who was joined at the ceremony by the likes of Naomi Campbell, Amanda Holden, Alesha Dixon and Claudia Winkleman - also said she loved getting older.
"Forty is good, 50 is great, 60 is fab and 70 is f***king awesome," she said.
Who rocked and who shocked on the Glamour Women Of The Year Awards red carpet? Let us know your thoughts by voting below...
LIKE US ON FACEBOOK | FOLLOW US ON TWITTER