UPDATE: Canada Gunman Justin Bourque 'Wanted To Go Out With A Bang' Says Former Colleague As Manhunt Continues
Video believed to show the moment shots were fired during the manhunt for suspected Canadian gunman Justin Bourque has emerged.
The mobile phone footage was filmed by Moncton resident Vanessa Bernatchez and posted to Facebook on Wednesday evening.
It shows a family indoors watching a police confrontation outside their home. A woman can be heard screaming: "Oh my God, call 911" as shots ring out, apparently killing at least one officer.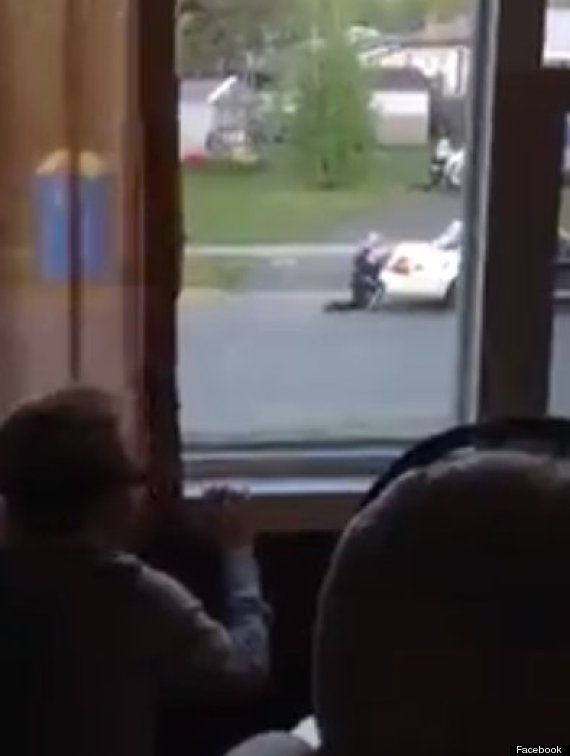 The footage is believed to reveal shots being fired during the manhunt and was posted to Facebook on Wednesday
Bernatchez commented in the subsequent thread: "Some tall skinny guy in camo with a bunch of guns killed 5 cops one in front of my place."
The Royal Canadian Mounted Police (RCMP) have confirmed three officers have died and a further two are injured.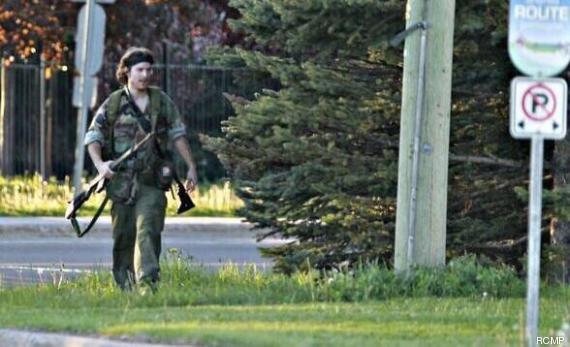 The Royal Canadian Mounted Police have identified the suspect as Justin Bourque
The RCMP is warning residents to remain indoors with their doors locked as they search for the heavily-armed suspect, who is dressed in army fatigues.
Further footage shows an officer kneeling by a police car while a woman in the foreground shrieks: "They're behind cars, they're behind a van, they're behind a shed, they're waiting for him to shoot him down.
"You better have your camera ready because you're gonna see another man fucking shot down."
Police were called at around 7.30pm on Wednesday amid reports of an armed man in military fatigues.
It is now believed the suspect is hiding in a wooded area in the Pinehurst subdivision area.
A Facebook page for a Justin Bourque in Moncton appears to be still active during the manhunt and features several anti-police and pro-gun posts.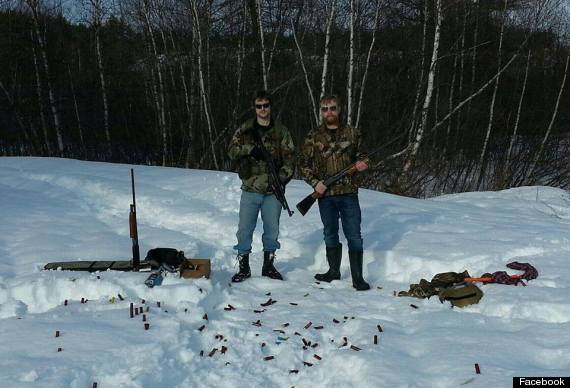 The profile picture on from a Facebook account which may belong to the suspect
The user's profile picture is of two men in camouflage jackets posing with guns, with shell casings littering the snow around them.
The most recent status update, posted a few hours before the shootings, features lyrics from a Megadeth song called Hook In Mouth.
There has been no confirmation that this Facebook page belongs to the same Justin Bourque named as the shooting suspect.