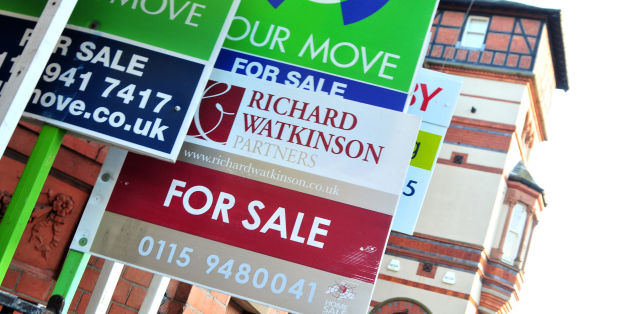 Rebekah Downes/PA Wire
House prices in the UK have recorded their strongest monthly uplift since 2002, with a 3.9% jump taking average values to £184,464, Halifax has reported.
This means that the average home is now priced at five times an average Briton's earnings, the highest ratio since the financial crisis.
On an annual basis, UK prices rose by 8.7% in May, accelerating on an 8.5% rise seen the previous month. The month-on-month jump is the highest since a 4.2% increase was recorded in October 2002.
Stephen Noakes, mortgages director at Halifax, said: "Demand is still strong and continues to be supported by a strengthening economic recovery.
"Consumer confidence is being boosted by a rapidly improving labour market and low interest rates, although growth in average earnings still remains weak.
"However, there are signs of a revival in housebuilding which should bring supply and demand into better balance and curb upwards pressure on prices over the medium and longer term."
Halifax cautioned that monthly movements in house prices can be "volatile". On a month-on-month basis, house prices had fallen in both March and April, before the strong increase seen in May.
It said that figures showing the quarterly change in property values can be a more reliable indicator of underlying trends in the market.
The quarterly measure showed that house prices in the three months to May were 2.0% higher than in the three months to February.