Katie Price has revealed she she will never walk down the aisle again following the breakdown of her third marriage to Kieran Hayler.
Speaking at the launch of hair colour remover ColourB4 on Wednesday - where she dressed up in rainbow colours - the model said she still felt 'raw' after discovering Kieran had cheated on her with her best friend Jane Pountney.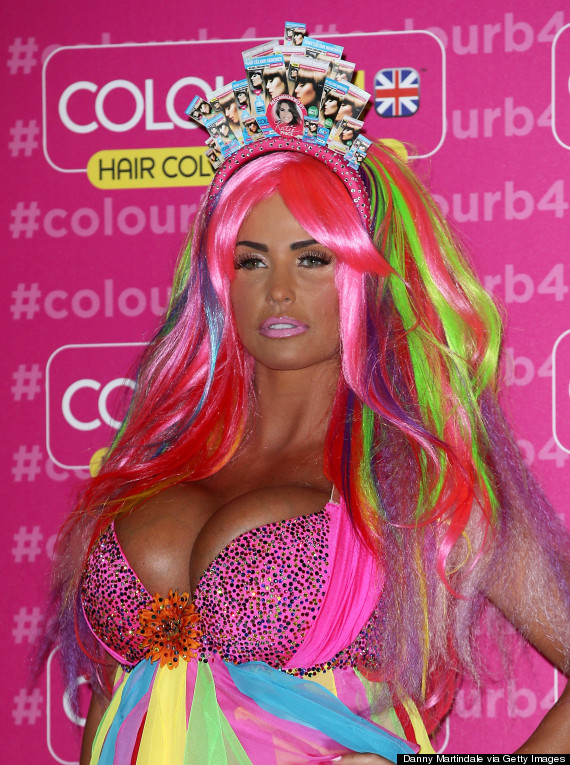 Katie Price
"I've had a s*** month, and I'm still going through it," she admitted. "You've only heard bits, but if you heard the whole truth, you'd be like: 'Jesus.'
"They say if you're a bridesmaid more than five times you'll never be a bride.
"I've been a bridesmaid seven times. I tried being a bride, but look what happens. What can I say?
"I wish my heart didn't rule the way I feel. If it was my head, I'd be a different person.
"But no more marriages. I don't think I'll be allowed to get married again."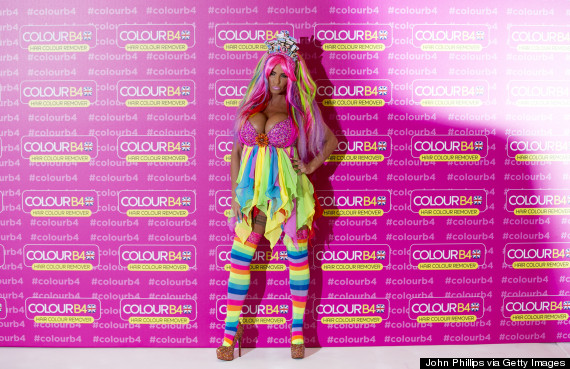 Since her divorce announcement last month on Twitter - where she also stated that Kieran had been cheating with her close pal Jane - there have been plenty of other shocking revelations.
In a tell-all interview, Kieran admitted he had met with Jane 25 times and even had a sexual encounter with her during a New Year's Eve party Katie was throwing at their home.
The 36-year-old, who is expecting her second child with Kieran, 27, has since labelled her former friend a 'homewrecker' and a 'whore' on Twitter.
Talking about her outbursts, Katie said: "I've vented a bit and I'm only doing what anyone else would do.
"There's lots more I want to say but I have to be grown up about it. It's raw. The word 'friend' is sensitive at the moment. But my life has ups and downs and ups and downs – I'm like a yo-yo."
Katie also revealed that doctors have put her on bed rest following her hospital visit over the weekend to check on the condition of her unborn child following the stress of recent weeks.
"Doctors told me I should be on bed rest," she said. "It doesn't matter what you go through in life. Everyone has things going on behind closed doors. Mine's public.
LIKE US ON FACEBOOK | FOLLOW US ON TWITTER