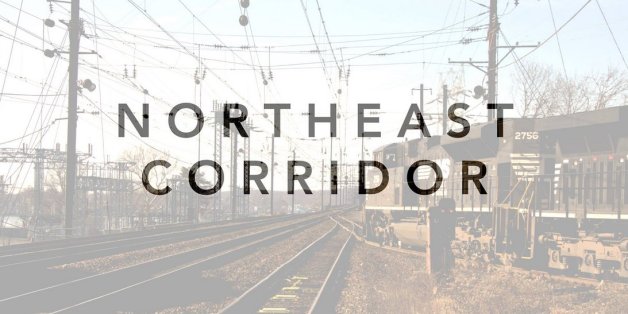 nklj
Late at night in Nick Hampson's small Oxford University bedroom Northeast Corridor was formed. Hampson's life-long aim was to put together a band whilst at university, and the talented foursome soon fell into place.
Northeast Corridor, made up of four university students from all over the UK, are the perfect example of the music industry's ability to pick a band up and throw them into the choppy waters of success and recognition. The danger of this is to get too comfortable with the attention; to expect those emails and requests flooding in, and to believe that you are the "next big thing".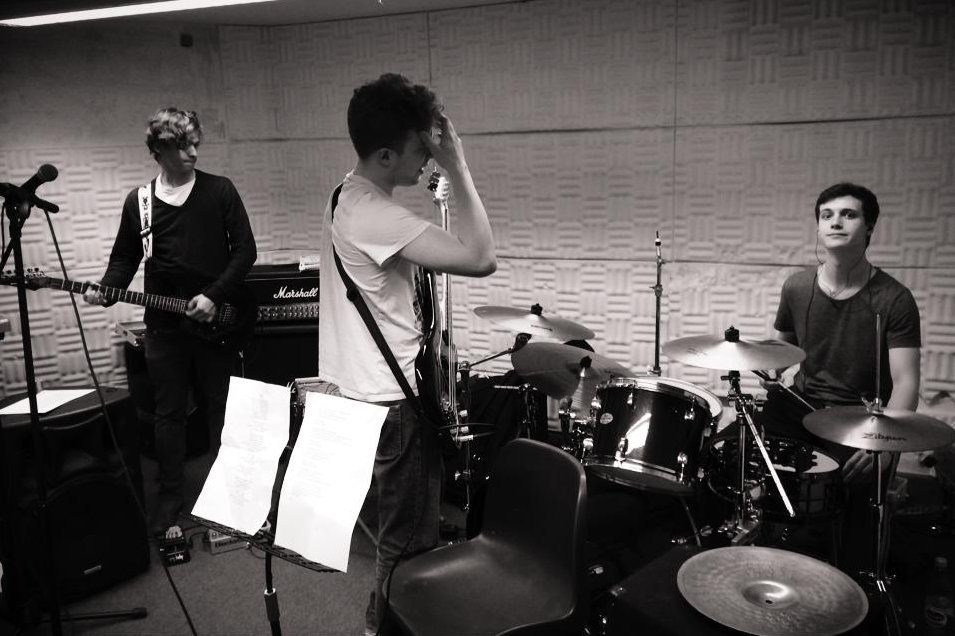 However, this band is different. Yes, we know you've heard that before, but they only formed in January - playing their first show at Bullingdon Arms (now called Art Bar) in Oxford in mid March - and are already headlining the O2 Academy in Oxford on 13 June.
They have also written and released their debut track entitled 'Where You're Sleeping Tonight' in honour of homeless LGBT youths who were forced to live on the street due to rejection from their religious family members.
When 20-year-old Hampson learned of protests in America against homophobic hate speech posted on a church sign in Harlem, NYC, he decided to do something about it.
"When the opportunity to do something positive with our music came up there was no hesitation from anyone in the band," he explained. "It was a very rare chance to try and make an impact through art, something we all aspire to do much more of as we progress as a band and as people, and the fact that it was such an amazing and relevant cause was a real added bonus."
'Where You're Sleeping Tonight' is a both mellow and melancholy track. Hampson's voice soothes and flows through the song. The guitar running through the middle of the track reminds us of how it feels to listen to a Jeff Buckley record, lying on your back, staring up at the ceiling of your bedroom, or the moments within Pink Floyd tracks which keep you in a sort of dream-world, surrounded by guitar riffs.
Hampson has thought about what he'd like his voice to sound like on record. He sounds revised, maybe he was in a choir as a boy, and maybe he's playing it safe, but the results aren't boring; they're smooth and effortless and easy on the ears.
Northeast Corridor is made up of Nick Hampson (lead singer, rhythm guitar and lyrics), and 19-year-olds Harry Davidson (bass guitar and backing vocals), Tom Stafford (lead guitar, modular synthesiser and backing vocals) and Nick Orr (drums and apparently he provides the banter).
For a while it was just Hampson and Davidson in the band, then they discovered Orr after hearing his talent for drumming in the room above Hampson's, and soon after they made Stafford the fourth member of the band. They all study music at Oxford University, apart from Orr who studies Chemistry.
The four of them grew up in completely different parts of the country. Davidson is from Reading, Stafford is a Londoner, Orr is from Kent, and Hampson is from the West Country. However now they all live close together in Oxford, which is convenient when it comes to band practices.
It's not all plain sailing though, as Hampson explained: "It is quite tricky (to juggle time between study and band practices), we have had a couple of rehearsals that we cancelled due to having to study. The pressure is really on to get your work done and done well here.
"It's very easy when you are studying to think only about what you are doing all the time – you're stressed, busy etc. At the same time, all four of us are aware of how privileged we are to be able to study somewhere like Oxford."
"Band rehearsal is something I look forward to as a good break and I'm sure the others feel the same way. Live shows are usually in the evenings which is good because they are the least productive hours of the day… In terms of study, not performing of course."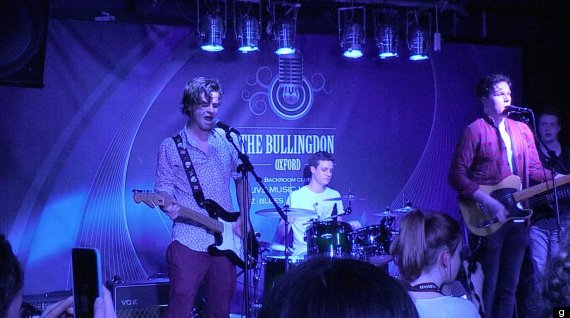 This point in a student's life, at the cusp of whatever it is that lays ahead of them, can be a very significant one when it comes to success in the music business. It's a time when you can have fun and play in your band and continue to enjoy it every time you do so. However it gets to a point where you have to make a choice. Are you ready to make music your life? Or is it just a hobby?
When we asked Northeast Corridor what their plans are for the future, we discovered just how interesting and multi-talented these four guys really are.
Bassist Davidson is a composer and wants to get started on some big projects during the summer. He has already performed at the Royal Albert Hall last November (with the help of Berkshire Youth Symphony Orchestra and Music For Youth).
Hampson will be spending his summer in Harlem, NYC, which he has become very fond of since spending time there helping LGBT youths and writing 'Where You're Sleeping Tonight' and hopes the band will join him in the US to write some new material.
Lead guitarist Stafford is in the process of forming a hip-hop collective in Oxford and has worked on some contemporary theatre productions, as well as writing "a couple of pieces more in line with modern classical tradition".
Northeast Corridor are headlining O2 Academy 2 in Oxford, which is extremely rare for a band of students whom have been together a very short amount of time. They acknowledge how important the O2 show is for the band and it appears they are getting well-prepared with an effective live experience for the audience.
Hampson explains: "Now that we have the songs, we are focusing our rehearsal time much more on being as tight musically as possible, drilling the songs until they become second nature. We all agree this is what makes the great bands so amazing to watch. There's definitely something different about this show. It doesn't feel like any normal gig. It's an incredibly rare thing for an Oxford uni band to headline this venue, so we're pretty psyched. Hopefully it will be the first of many shows there."
Having only been together less than six months Northeast Corridor appear to be doing a lot of things right! And from the sounds of things they're set to make this O2 Academy headline slot as much of an unforgettable experience as possible.
Get your tickets for the show here.
For more from Northeast Corridor:
Facebook: https://www.facebook.com/corridorband
Soundcloud: https://soundcloud.com/northeast-corridor/where-youre-sleeping-tonight
Twitter: @N_E_Corridor