If you're still trying to get your head around Cronuts (the croissant-doughnut fusion trademarked by Dominique Ansel Bakery in New York City) then prepare to be well and truly bamboozled.
Because fish and chip shop John Clarkson, has taken the dessert hybrid trend to a whole new level - by stuffing doughnuts with everyone's favourite canned meat, Spam.
John, who lives in Preston, Lancashire, has added the spam-doughnut fusion to his menu to celebrate National Doughnut Day, which will sweep the nation's arteries on Friday - just in time to be washed down with a bucket load of alcohol over the weekend.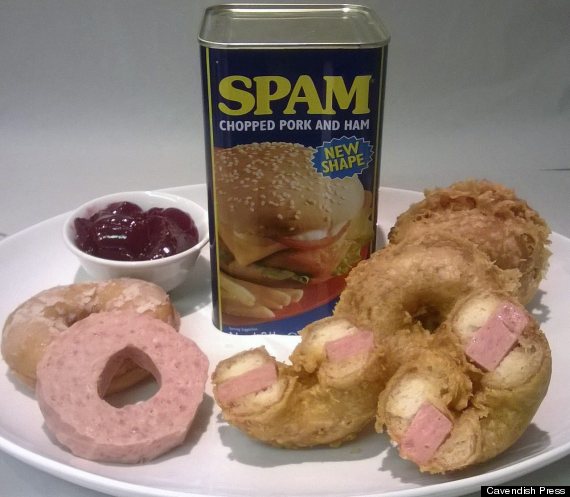 Once John has finished wedging thick cuts of Spam within the doughnut, the pièce de résistance is deep fried in batter - it was created in a chippy, after all.
According to Spam's website, there have been some "very unpalatable rumours" relating to the product's content.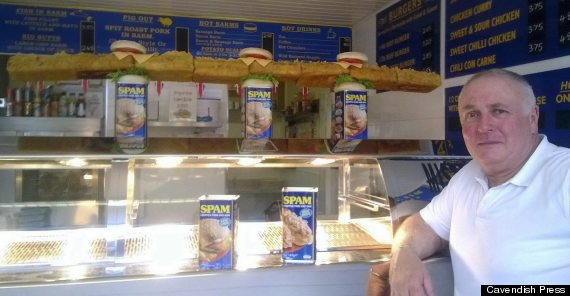 Spam is made from pork shoulder meat and ham, which is ground together with water, a little sugar, salt and spiced flavouring to be cooked in the can which gives it, its long shelf life. Small amounts of Sodium Nitrite, Trisodium phosphate and Sodium ascorbate are also added.
Yum.