The 2014 'Big Brother' contestants have entered the house, led by Helen Wood, the former prostitute who once reportedly had a threesome with Wayne Rooney in 2009 - just one year after he married Coleen.
However, Helen has apparently put her racy past behind her and during last night's show (5 June) she revealed she's been celibate for the past year.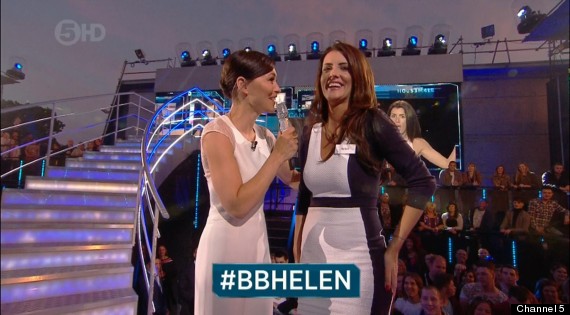 Helen Wood enters the house
Helen's entry into the 'Big Brother' house probably couldn't come at a worse time for footballer Wayne, who recently jetted off to Brazil with his England teammates to compete in the World Cup.
The 27-year-old is one of the ten housemates who entered the show on the first launch night.
Her fellow housemates include Pauline Bennett, who once had a music career which saw her work star in a Kylie Minogue music video. Pauline will celebrate her 50th birthday while she's in the house.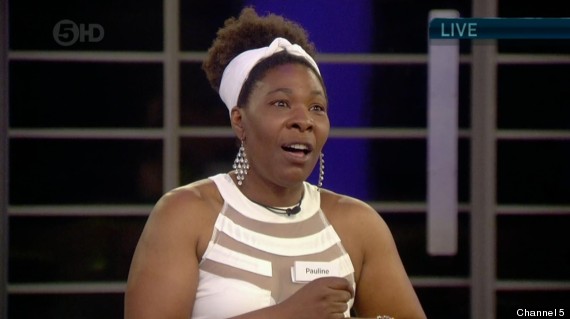 Pauline enters the house
Tamara Stewart-Wood was the first housemate to enter this year's futuristic looking pad, labelling herself the "Queen Of Manipulation" and listing a number of people she doesn't like, including glamour models, housewives and "disposable" men.
Next in was 24-year-old Mark Byron, who received a mixed reaction from the audience. Eagle-eyed reality TV lovers have already spotted that Mark has graced our screens before, appearing on the 2009 series of 'Shipwrecked'.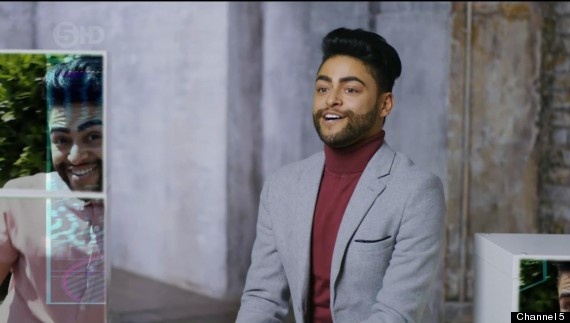 Each contestant's short VT was played before they entered the house
Steven, 23, who didn't waste any time boasting that he's already a Managing Director who's made his first million, was next in, but not before revealing that his idols are Simon Cowell and Katie Price. Hmmm.
Danielle McMahon, a Catholic lingerie model who doesn't believe in gay marriage - but insists she's not homophobic - was then introduced by Emma. We think she'll have some controversial views that will annoy her fellow housemates over the next few weeks.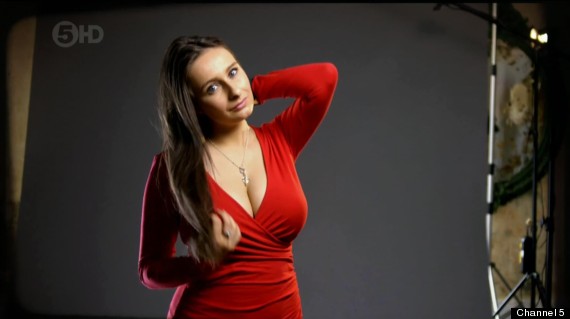 Danielle's controversial views are bound to upset some housemates
Next up was Winston Showan, who thinks any woman who isn't interested in him must be a lesbian. Yes, really.
Matthew Davies and Kimberly Kisselovich - a media graduate and Playboy bunny, respectively, then joined their new roomies. How will they deal with their fellow housemates, who all seem to think they're actually starring on 'The Apprentice'?
Finally, the last housemate joined the group in the form of Christopher Hall, a journalist who claims his biggest inspiration is White Dee and Katie Hopkins.
Naturally, Katie didn't waste any time telling everyone what she thought of him…
You cannot be a fan of Katie Hopkins and White Dee. You must make a choice. Top bird or fat bird. #bbuk

— Katie Hopkins (@KTHopkins) June 5, 2014
The first results of the first twist were then revealed as Emma Willis explained that viewers had two minutes to vote for their favouite so far, who would then be given the power for the time being.
Pauline won the vote and was then instructed to watch short videos of everyone else, before deciding who seemed like they deserved a reward, and who should be punished.
Pauline chose to reward Mark - as she shares his love of Mariah Carey - and decided Matthew should be punished, labelling him "intolerant".
The results were then announced in the main house, leaving Mark understandably delighted as he found out he'd won £5,000.
Meanwhile, Matthew was sour-faced upon learning he'd be spending his first night living in a huge box alone, rather than in the swish house.
Producers have promised plenty of twists and turns in the coming weeks, as contestants compete for power and deal with the implications of winning - and losing - it.
On Friday 6 June, six more housemates will enter the house.
See all the snaps from the launch night below...
LIKE US ON FACEBOOK | FOLLOW US ON TWITTER