Theresa May's special adviser has quit as the crisis deepened over the so-called Trojan Horse letter that caused a damaging row at the heart of the Cabinet.
And Education Secretary Michael Gove was forced to apologise to the Prime Minister and Home Office counter-terror chief Charles Farr, to "acknowledge his role" in the very ugly public feud over the alleged 'Islamist plot' to take over schools in Birmingham, widely believed to be a hoax.
The row has now claimed its first scalp as May's aide Fiona Cunningham resigned following the investigation ordered by David Cameron into the dispute between two of his most senior ministers. One of May's closest advisors, she was blamed for the publication of a Cabinet letter, at 2am, from May to Gove suggesting his department had ignored warnings about extremism.
Cabinet correspondence is normally kept secret, and Cunningham was pilloried for the decision to release it. The letter was later removed from the department website.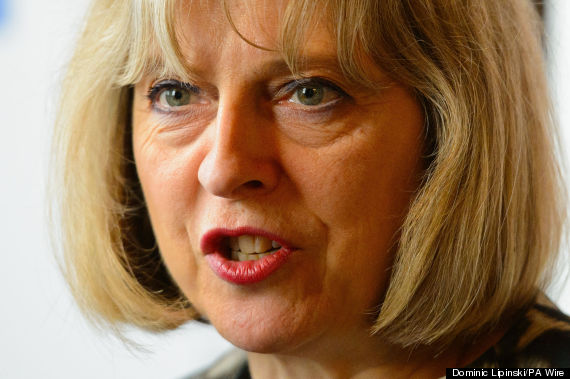 Theresa May's special adviser has quit as the crisis deepened over the so-called Trojan Horse letter
Cunningham, a former Sky journalist who is reported to be in a relationship with Farr, is said to have been furious when both her department and Farr were criticised by officials in the Department for Education and mounted an attack campaign against Gove.
The row began when quotes attributed to a Department for Education source in The Times detailed Gove's concerns about the Home Office's approach to tackling extremism. "Charles Farr always believed if extremists become violent we should deal with it. It has been characterised by others in government as just beating back the crocodiles that come close to the boat rather than draining the swamp," the source was quoted as saying.
But May's camp hit back, releasing a letter from the Home Secretary to the Education Secretary questioning his department's response to the Islamist "Trojan horse" allegations Birmingham schools. A source was also quoted as saying a source said: "Why is the DfE wanting to blame other people for information they had in 2010? Lord knows what more they have overlooked on the subject of the protection of kids in state schools? It scares me."
Cabinet Secretary Sir Jeremy Heywood had been asked to investigate the row between the home secretary and the education secretary.
Announcing today's developments a Downing Street spokesman said: "In relation to unauthorised comments to the media about the Government's approach to tackling extremism and the improper release of correspondence between ministers, the Prime Minister has received the Cabinet Secretary's review establishing the facts behind these events.
"In acknowledgement of his role, today, the Secretary of State for Education has written separately to Charles Farr and the Prime Minister apologising for the original comments made to the Times newspaper. In addition, in relation to further comments to the Times, Fiona Cunningham has today resigned."
Gove was questioned earlier today if the spat had left him considering his position in cabinet, or damaged the reputation of the government. He responded with a curt "no". He slipped out of a side entrance at Microsoft's central London offices where the Policy Exchange event was held, avoiding further questions from reporters.
Operation Trojan Horse, 'Making the Blood Boil' and a Modern Day British Success

When Did Michael Gove Become The Government's Expert On Muslims Or Extremism?
Shadow home secretary Yvette Cooper said the week's events had "highlighted the chaos at the heart of the Government's efforts to tackle extremism" but there were still unanswered questions.
She said: "Theresa May's closest adviser has resigned for inappropriate release of ministerial correspondence yet the letter to the Education Secretary was signed and sent by the Home Secretary on the same day it was leaked to newspapers. Was this letter written in order to be leaked and did the Home Secretary authorise its inappropriate release?
"More importantly the Government now needs to ensure that all departments are working together on an agreed joint strategy to work with communities on preventing extremism.
"Tackling extremism is vitally important and departments should be working together to combat it - what is clear is that hasn't been happening as two Cabinet Ministers instead waged a briefing war. The parents, pupils and people of Birmingham and the whole country deserve better than that."
Shadow education secretary Tristram Hunt said: "Michael Gove should be apologising to pupils and parents, not David Cameron. He was warned of the problems in Birmingham four years ago.
"Michael Gove can no longer seek to distance himself from the mess that he has created. He must explain in full what he knew about the warnings he was given in 2010. By refusing to take action on the lack of local oversight of our schools he is leaving pupils exposed to falling standards and risk."
Meanwhile the Guardian said Park View academy in Birmingham, one of the schools embroiled in the scandal, would be labelled as "inadequate" after inspectors found it has failed to adequately tackle extremism. Speakers brought in to the school were not vetted, and pupils are not taught how to use the internet safely. Staff are reportedly scared of speaking out and feel intimidated and some feel governors inappropriately involve themselves in the running of the school. Education about sex is also ineffective, and pupils are not equipped to protect themselves from bullying.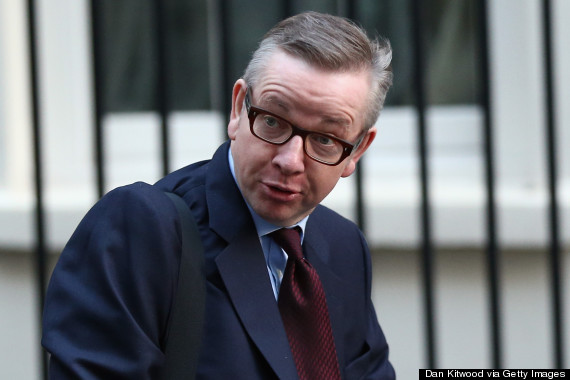 Michael Gove has written a letter of apology to David Cameron over the spat
It is one of 21 schools in the city being inspected after claims in a letter referred to an alleged plot by hard-line Muslims to seize control of governing boards in the city, dubbed Operation Trojan Horse.
Park View said Ofsted made "absolutely no suggestion, nor did they find any evidence, that Park View schools either promote or tolerate extremism or radicalisation".
On Thursday Golden Hillock academy, which like Park View is run by the Park View Educational Trust, revealed it was declared to be failing by Ofsted and put in special measures, a judgment the trust condemned, denying it was an inadequate school.
The Trojan Horse letter, which was unsigned, undated and first sent to council officials and teaching unions late last year, has sparked several separate investigations including by Birmingham City Council, West Midlands Police, the Department for Education and Ofsted.
The former leader of Respect and a former city councillor, Salma Yaqoob, said the "trickle" of leaked reports, including most recently Park View's, had "thoroughly damaged the reputation of Birmingham's schools and children" while there was still "no evidence" of a radical Muslim plot.
Yaqoob, who lives in Birmingham, claimed the Ofsted inspections "were not impartial" and that "the view on the ground is this is political interference - Michael Gove is the education secretary and his views are well known".
She told Radio 4's Today programme: "It seems the kids of Birmingham are already damned as being extremists before the official Ofsted report.
"I'm a Birmingham mum, I don't want to see extremism in Birmingham, I don't want to see any extremism in schools yet I have still to find any shred of evidence what extremism plot was going on.
"How are the kids being radicalised, are the kids doing something dangerous? Yet instead we've had this political footballing going on."