Nicole Kidman's performance as Princess Grace of Monaco has earned high praise, from one quarter at least.
"She looked incredibly like Princess Grace, she did the hair beautifully and the way she kept her head," says Hugo Vickers, historian and longtime observer of the European royals, who can claim personal connection with the real Princess Grace.
"I thought she had a vision and she followed it through," he says of Nicole's efforts. "I don't think she got anything wrong."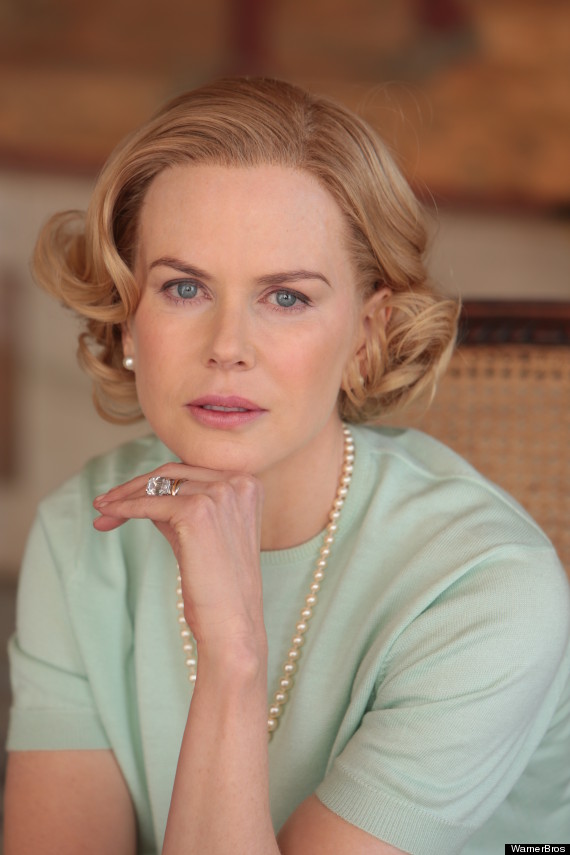 Nicole Kidman's performance as Princess Grace gets plaudits - finally from one quarter
And the production as a whole - which has been beleagued by lack of support from critics and even its own producer, Harvey Weinstein - gets a thumbs up from Hugo, too...
"I was dreading it was going to be about perceived love affairs, and it wasn't. I think that's why it disappointed a lot of the younger reviewers," he says.
"It was stunningly beautifully filmed, and it seemed to evoke that world of the French Riviera and the Cote D'Azur as it was in the 1950s and '60s when Grace arrived.
"I say that with nostalgia, because I used to visit there when I was a young teenager when it was all terribly exciting."
REVIEW: The 5 Good Things About 'Grace Of Monaco'
Despite this, Hugo can understand why Monaco's Royal Family have voiced their disapproval about the film...
"It must be difficult to see your mother on screen, and the way Prince Rainier is depicted was particularly negative," says Hugo of the role taken by Tim Roth. "He comes out of it rather stiffly.
"And, we can say what we like about our parents, but to see them depicted up there on the big screen must be rather disturbing."
Hugo, who also counted the late Princess Margaret among his friends, met up with Princess Grace in Paris a year before her death, three decades ago, when she agreed to talk to him about the subject of his book, Cecil Beaton, who had photographed her as an actress.
"I found her to be a glamorous and sensible princess," he says now.
"I met her exactly a year before she died, and it was a bit like having a chat with a school mother.
"She wasn't prim, she was fun, light-hearted and intelligent, but she wasn't going to have any nonsense. She was throughly entertaining."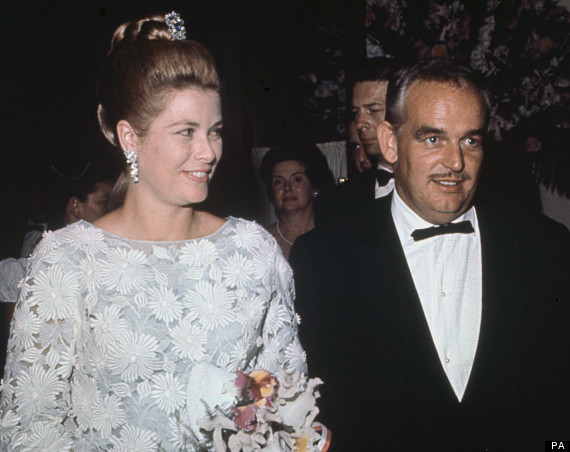 The real Princess Grace of Monaco with Prince Rainier in 1965
So is this film a worthy legacy of her, I wonder? Hugo Vickers is determined it is...
"I can see that the way it's approaching it, it's not a fairytale, it's trying to show the reality of what it was really like for Grace coping with what came up in Monte Carlo," he reflects.
"She really put Monte Carlo on the map, and that does come across in the film.
"When she died, it was incredibly sad, I promise you a light went out in Monte Carlo that's never been lit again.
"She almost doesn't exist any more in Monte Carlo, I don't know why.
"It's just a little part of history that came and went, but goodness, it was glamorous when it was going on."
'Grace of Monaco' is in UK cinemas now. Watch the trailer above.
LIKE US ON FACEBOOK | FOLLOW US ON TWITTER