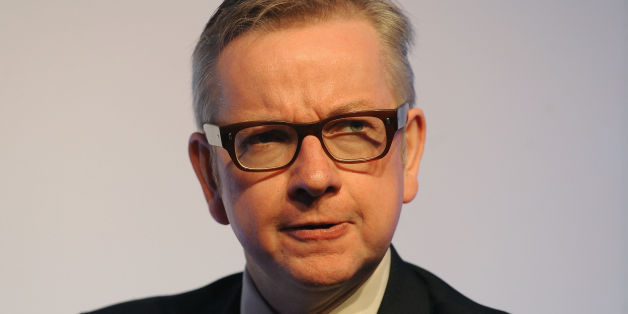 Joe Giddens/PA Wire
Here are the five things you need to know on Monday 9 June 2014...
1) THE NOT-SO-TROJAN HORSE?
The schools in Birmingham at the centre of the 'Islamism' controversy look like they have questions to answer today - and could face much tougher, on-the-spot checks from inspectors going forward. From the Times:
"David Cameron has ordered Michael Gove to begin 'dawn-raid' inspections after officials found schools covering up evidence of Islamist infiltration. The prime minster, angered and embarrassed by a bust-up between his education and home secretaries on the issue, will today take charge of the response to reports into allegations of extremist Muslims taking over Birmingham schools... One of the most serious findings is that staff at one of the schools involved used the notice period given before an inspection to stage "hastily arranged shows of cultural inclusivity", among them lessons on Christianity and an assembly on Easter."
The Times refers to 'evidence of Islamist infiltration' yet, as the BBC's Phil Mackie reported on Radio 4's Today programme this morning, there is no 'smoking gun' in these reports. They accuse the schools at the centre of the row, in Birmingham, of engaging in efforts to protect pupils from extremism that are 'indequate' and of so-called 'cultural isolation'. But this whole thing began, lest we forget, with the (now-widely-assumed-to-be-fake) 'Operation Trojan Horse' letter which made very specific and inflammatory claims of an 'Islamist' plot to infiltrate and take over schools, impose the veil, forcibly segregate classrooms and the rest. The reports - so far - don't seem to have provided evidence to back up the original, explosive claims.
Nonetheless, as the Times goes on to report:
"The Ofsted reports will show that inspectors did not find firm evidence of extremist teaching activity and instead say that pupils in several schools were taught a narrow range of subjects in cultural isolation. Park View Academy, the school at the centre of claims of an Islamist 'plot', and its sister academies, Golden Hillock and Nansen, a primary school, will be judged as in need of special measures. So, too, will Oldknow, a primary academy, and Saltley, a secondary school overseen by Birmingham council."
The Guardian reports on the pushback from the schools and from local groups:
"In Birmingham the affair has seen the formation of an organisation named Hands off Birmingham Schools, headed by the former Respect leader and city councillor Salma Yaqoob, which plans a series of public meetings and hopes to draw in union and community involvement. 'We firmly believe these Ofsted reports are politically motivated. Our children have been subjected to deeply intrusive repeated Ofsted inspections whilst undergoing Sats and preparing for their GCSEs,' the group said in a statement. Several schools at the centre of the takeover row, such as Park View and Golden Hillock secondary schools, are already academies, and are likely to take legal action, including possible judicial review, to challenge Ofsted's rulings."
2) QUESTION TIME FOR MAY
Meanwhile, the home secretary is under pressure. From the Guardian:
"The home secretary, Theresa May, is to be questioned by a committee of MPs about her role in the public feud with the education secretary, Michael Gove, about allegations of extremism in Birmingham schools. Keith Vaz, chair of the home affairs committee, said there was a strong case for the committee also taking evidence from Fiona Cunningham, who resigned as May's special adviser on Saturday. A Downing Street inquiry had determined Cunningham should take the blame for a Home Office broadside against Gove intended to show he had ignored warnings about extremists in schools in 2010."
May has yet to comment in public on the Gove saga and Cunningham's alleged role. It could be a pretty awkward day for the home secretary...
3) HUNGRY BRITAIN
Talking of Cameron's personnel problems, the PM may regret hiring uber-Blairite ex-cabinet minister Alan Milburn as his social mobility czar - from the Mirror:
"Attempts to cut child poverty by the Government have been branded a farce by David Cameron's own adviser. Alan Milburn also slammed ministers for being unable to agree on how poverty is measured after his commission warned 3.5 million youngsters will be growing up below the breadline by 2020. However an Oxfam report due out today says that figure could be as high as five million. It comes as another study revealed food banks provided more than 20 million meals last year. Mr Milburn, a former Labour minister appointed by the PM to advise on child poverty, said: 'The strategy is a missed opportunity. The farce of ministers proving unable to agree on how to measure poverty is particularly lamentable.'"
BECAUSE YOU'VE READ THIS FAR...
Watch this video of a dad playing the drums on his son's back - and the son doesn't seem to mind.
4) GORDO TO DAVE: 'STAY OUT OF SCOTTISH DEBATE'
With a hundred days to go till the Scottish independence referendum, and the 'Better Together' campaign starting to panic a bit, Gordon Brown (yes, Brown!) has come out of hiding to given an interview to Sky News and berate David Cameron and other UK government ministers for the damage they've done to the No side of the argument. He said:
"David Cameron probably thought he was doing the right thing; he said 'go up to Scotland, make the case for the union'. And then people came up to Scotland and said 'Britain says no to Scotland having its share in the British currency', or 'Britain says your defence jobs are going to go if Scotland goes into independent', or 'Britain says you're going to be bankrupt' and it looked like it was Britain versus Scotland.. Now, it was all done for the right reasons or the right motives, but it looked like Britain versus Scotland. That's not the issue. This issue is Scottish people, two visions of Scotland's future."
5) I TRIED TO KILL MYSELF, SAYS FARAGE'S 'MISTRESS'
A rather disturbing story in the Telegraph:
"The woman accused of having an affair with Nigel Farage has revealed she attempted to commit suicide after a furious row with his wife at Ukip's victory party. Annabelle Fuller, 32, said she woke up in hospital after taking an overdose and attempting to cut her wrists. It came hours after she was ordered to leave the party at Westminster's Intercontinental Hotel thrown to celebrate Ukip's triumph in the European elections by Kirsten Mehr, his wife."
The paper explains:
"Miss Fuller started working for Ukip in 2004 and says she became like a mother to Mr Farage, 50, reminding him to drink enough water with his breakfast kippers. In March, she was named as his former mistress in the European Parliament by Nikki Sinclaire, a disgruntled former Ukip MEP. Mr Farage has denied the claims and challenged her to repeat them without the legal protection afforded by parliamentary privilege."
PUBLIC OPINION WATCH
From yesterday's Sunday Times/YouGov poll:
Labour 37
Conservatives 33
Ukip 14
Lib Dems 7
That would give Labour a majority of 44.
900 WORDS OR MORE
Yasmin Alibhai Brown, writing in the Independent, says: "If you want to stop extremism in UK schools, try a little understanding first."
Chris Huhne, writing in the Guardian, says: "The Michael Gove-Theresa May spat exposes Cameron's lame duck fears."
Boris Johnson, writing in the Telegraph, says: "Junking Juncker's pointless. It doesn't matter who gets the job."
Got something you want to share? Please send any stories/tips/quotes/pix/plugs/gossip to Mehdi Hasan (mehdi.hasan@huffingtonpost.com), Ned Simons (ned.simons@huffingtonpost.com) or Asa Bennett (asa.bennett@huffingtonpost.com). You can also follow us on Twitter: @mehdirhasan, @nedsimons, @asabenn and @huffpostukpol