Michael Barrymore has told of how he attempted suicide on two separate occasions in an interview with 'Jeremy Kyle'.
The 62-year-old makes the revelation to the chat show host on a celebrity edition of his daytime show, due to air today (Mon 9 June).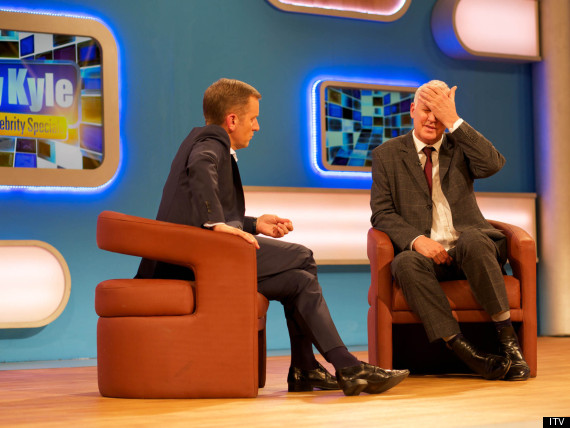 Michael Barrymore on 'The Jeremy Kyle Show'
He said: "I've been taken off to the hospital a couple of times. Pills too many pills, just chuck a load in my mouth… I bought them from the chemist. I think that was a cry for help."
Asked when he last attempted suicide, he said: "Four years ago. I'm a good boy now....I'm obviously not successful at it because I'm here.
"I tell you what I did learn… When you're in the depths and the throws of your depression and your addiction, I end up in the corner of the room staring at the wall and it doesn't matter how big the house is or how small the flat is, you end up in exactly the same spot [thinking] what's the point?"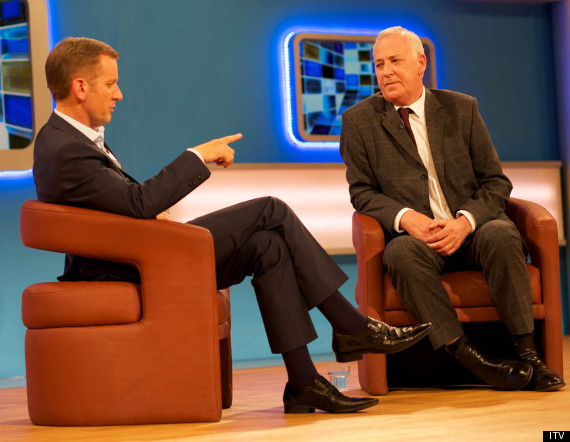 The former TV star also spoke of the day he found the body of Stuart Lubbock in the swimming pool at his home following a party 13 years ago.
"I just froze. That was my very first thought," he said. "I ran back into the house to get help, then the two boys started giving CPR and then the ambulance was called for and that in turn called the police.
"And I was stood... just in complete shock. The first thing I did wasn't run away, the first thing I did was run to get help."
Earlier this month, Jeremy admitted his opinion of Michael had 'changed massively' following the interview.
"It was a really interesting conversation to have," he told 'Good Morning Britain'.
"We've all read about it, we've all seen the headlines and this show is behind those headlines really. We all have an opinion of Michael Barrymore and mine has changed massively."
'Jeremy Kyle: Celebrity Specials' air daily from Monday 9th June on ITV at 2pm
LIKE US ON FACEBOOK | FOLLOW US ON TWITTER