The ex-Ukip spin doctor accused of an affair with Nigel Farage has said she tried to take her own life just hours after being confronted by his irate wife.
Kirsten Farage is alleged to have screamed at Fuller at a post-election drinks party a fortnight ago: "I will have security drag you out by your hair if you don't leave."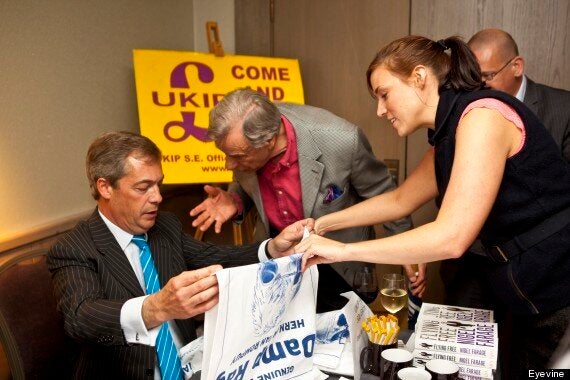 Nigel Farage speaks at a UKIP meeting in Windsor with Annabelle Fuller to the right (file photo)
Fuller told the Express: "I was escorted out in front of colleagues and friends I had known for years and I knew outside there were a load of TV cameras and journalists. I was humiliated.
"I knew it had nothing to do with Nigel and I called him up he said, 'What the hell's going on?' He then comes along, he hugged me and I was in floods of tears - the floodgates opened like they had never opened."
Fuller then went to nearby pub The Feathers, where she says she was confronted again by Mrs Farage, who is alleged to have demanded she leave the area.
The 32-year-old was hospitalised after the incident fortnight ago, having taken an overdose and tried to cut her wrists, but says she does not blame Mrs Farage.
"It was a desperate desire not to be unhappy anymore after a bloody awful day. I had been waking up every morning for the past few months dreading the phone ringing, dreading checking my emails, wondering if there was going to be someone at my door - basically living my life in a veil of complete panic. No relaxing, no mananas. Just everything hit all of a sudden.
"Then after the hospital, I thought this isn't ideal. The other awful thought which no one should have to put up with is this could be a story: me being ill is a story. One of the reasons I'm speaking now is sometimes it's easier to lance the boil yourself."
"This has been the worst time in my life," Fuller added. "It should be the best time."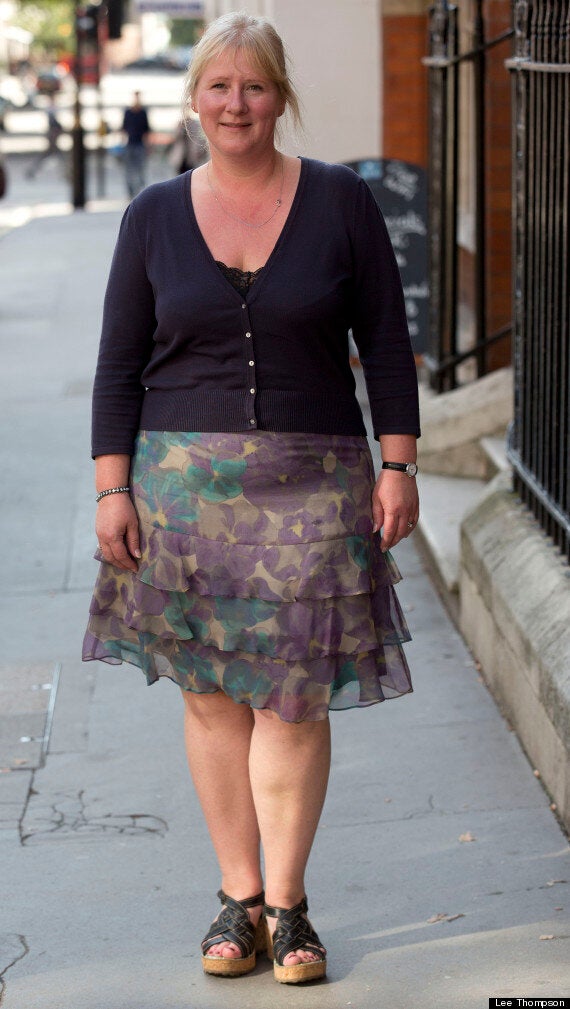 Kirsten Farage is said to have demanded that Fuller leave a drinks party
Former Ukip MEP Nikki Sinclaire first made the allegation of the affair in a speech at the European Parliament, where parliamentary privilege means she cannot be sued for her assertion.
Farage responded: "I don't want to answer that at all, thank you."
Fuller said she was not surprised the rumours had started swirling in Brussels. "I don't look like the back of a bus," she said. "Simple fact: if you want to get on in politics as a woman you better be ugly, you better be thick skinned or better have got married."
As soon as she heard Sinclaire's speech, Fuller decided to leave the party machine. "I defended him. I always said I would take a bullet for him," she said of her decision to quit.
Fuller said she is on the road to recovery now. "I'm really lucky with my GP, he has been excellent. But my support network, which was work, has been completely taken away from me. What am I now? I've lost my identity, my social network, my raison d'etre I suppose.
"I haven't had closure. I do not see how anyone with a serious health problem can either live in London as anything, because quite simply there just aren't the resources and work in politics when even the most healthy happy people suddenly burst into tears."
The married Ukip leader said any allegations of impropriety by the Daily Mirror were 'fluff and nonsense', after he was photographed holding the hand of Ande Soteri, commercial director of the Institute of Travel and Tourism. Soteri was carrying a single crutch.
Speaking in Newark after his party were comfortably defeated by the Tories in a by-election, Farage told the Telegraph that he had not even taken Soteri's phone number.
If you've been affected by the issues raised in this piece, remember you can call Samaritans anytime to talk about it on 08457 909090.