England visited a favela on Monday as they continued to be "good tourists", yet Adam Lallana was anything but.
Asked about visiting an impoverished slum, the Southampton midfielder was quoted as saying: "To be around players like us may be a life-changing experience for them."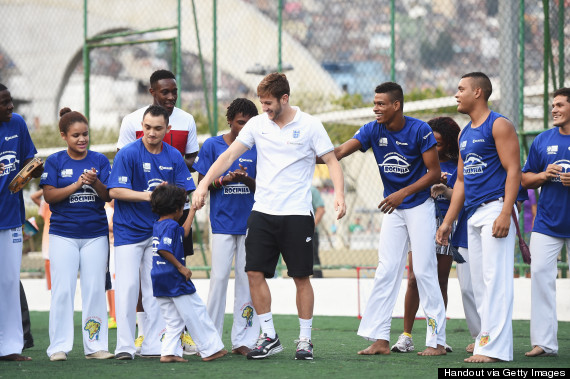 "To be around me may be a life-changing experience for you."
It was another case of life imitating art. A 2009 episode of The Thick of It featured the line "being inspired out of poverty".
Lallana reported referee Mark Clattenburg to Southampton earlier this season after the official told him "You are very different now, since you've played for England - you never used to be like this."
Maybe Clattenburg was right.