Fifa president Sepp Blatter has dismissed allegations of corruption surrounding the controversial Qatar 2022 World Cup bid, saying British journalists are motivated by "racism".
The Sunday Times published further allegations regarding disgraced former Fifa executive committee member Mohamed Bin Hammam, and says it has received ''hundreds of millions'' of documents relating to payments he authorised to football officials during the bidding process for the 2022 tournament.
The Qatari bid received 14 votes to the United States' eight in the final round of the bidding process in December 2010, and initial cynicism has grown into outrage amongst football followers.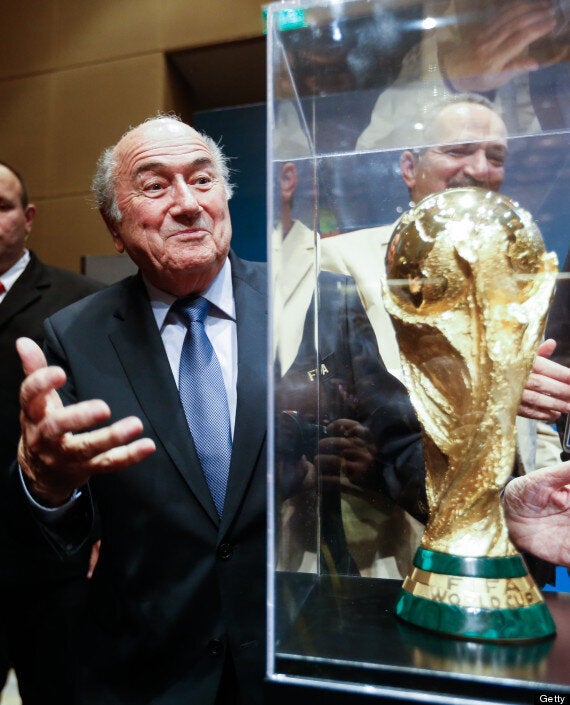 Blatter's comments are likely to enrage Fifa sceptics
The Swiss added: "Sadly there's a great deal of discrimination and racism and this hurts me. It really makes me sad."
Blatter's decision to play the race card could provoke further anger from the football community. In 2011, he said any player subjected to racism by a opponent should resolve the quarrel with a handshake, yet later said his comments had been misunderstood.
Only last season, Cardiff City's maligned Malaysian owner Vincent Tan suggested the bad press he received was racially motivated.
Several African officials were among those alleged to have taken payments from Bin Hammam, according to the Sunday Times. CAF condemned the claims as "deliberately hateful, defamatory and degrading".
Until his comments on Monday, Blatter had maintained a public silence following the Sunday Times' allegations, but he confirmed they would be discussed at Fifa congress on Tuesday and Wednesday.
Blatter, who looks set to run for a fourth term as Fifa president next year, also branded his critics "destroyers".
"They want to destroy, not the game, but they want to destroy the institution, because our institution is too strong." Blatter added Fifa was "so strong we are sure they'll not destroy it".
Bin Hammam was banned from football for life by Fifa in December 2012 over ''conflicts of interest'' while president of the Asian Football Confederation (AFC).
Fifa's chief investigator, Michael Garcia, is currently completing his assessment of the bidding process for the 2018 and 2022 World Cups, due to be finished this week - although the findings will not be made public until July.
Related