If you work in an office, no matter how much you love your job, when summer hits, it can be tempting to want to escape beyond the four walls of your company building.
For some, the local park at lunch, in the sunshine (fingers crossed!) will suffice. Others dream of further-flung destinations: the peaks of Kilimanjaro, the geysers of Yellowstone, the glorious beaches of Malibu... but real life (weddings every other weekend, young children, a tight budget) might mean that those dream adventure travel plans remain firmly rooted in our imaginations, not reality.
Thanks to the exciting and inspiring travel apps accessible on our smartphones and tablets, that no longer needs to be the case. With just a few taps on our phone, we can escape the confines of our workday without even leaving the desk.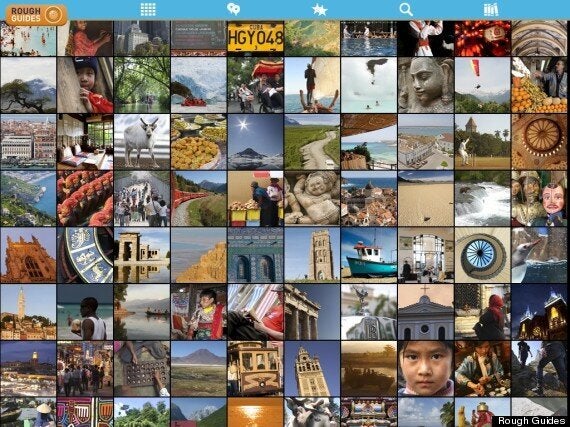 So, go on, indulge your wanderlust, whatever your travel style. Love the idea of camping but worried you'll lack the outdoor survival skills? There's an app for that. Planning a multi-destination trip where you can skydive in San Francisco, paddleboard in Kauai and go on a shopping tour in New York? No problem.
Salivating for a foodie adventure with delectable dishes from across the globe, or just wondering where you can find the most tantalising tarte tatin in Paris? Done. And if you love exploring the UK's famed historical sights, from castles to churches, there's a history lesson at your fingertips: no train tickets required.
What have you done to make work wonderful? Share your stories on Facebook or Twitter using the hashtag #makeworkwonderful
Check out these 10 apps leading to adventure for a glorious trip to anywhere you want to go...