To celebrate the release of 'Walking on Sunshine', in cinemas June 27, we're giving HuffPostUK readers the chance to see the year's musical movie event of the summer early and for free at a cinema near you on 19th June!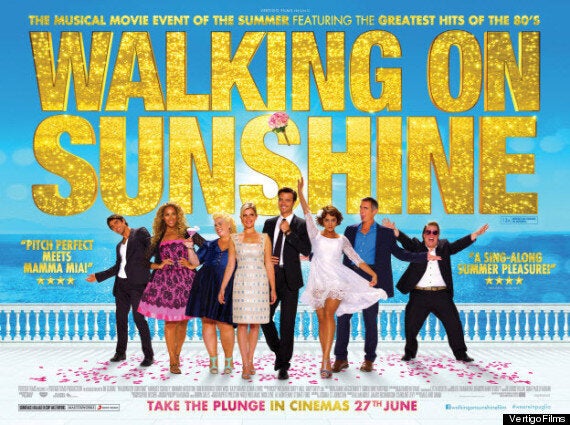 After a whirlwind romance, Maddie, fresh from a long- term relationship, is preparing to marry gorgeous Raf and has invited her sister Taylor to the wedding in Puglia, Italy. Unbeknownst to Maddie, however, Raf is Taylor's ex-holiday flame, and the love of her life...and that is just one of the set-backs on their road to happy ever after.
As well as enduring heartthrob Greg Wise, it stars rising stars Annabel Scholey, Hannah Arterton and Giulio Berruti alongside one of the UK's top funny women Katy Brand, and Grammy nominated singer/songwriter Leona Lewis. This is one musical extravaganza not to miss!
For your chance to bag yourself a pair of tickets to a preview screening on 19th June, just click here to select your nearest venue.
'Walking on Sunshine' dances into cinemas on 27 June. Watch the trailer below...
Popular in the Community