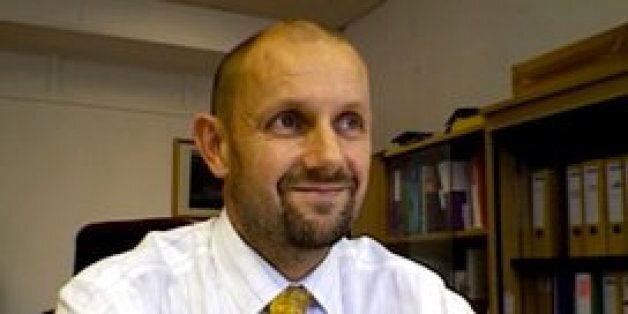 A headteacher is under investigation after he was accused of fathering a love child with a student following a relationship which lasted a number of years, police have been told.
Derek Curran has been suspended from Castlebrae Community High in Edinburgh but has not been charged with any offences.
The student, now in her 20s, is raising the toddler who was born after her 18th birthday.
A source told the Edinbrugh News: "The student says she fell pregnant during their relationship, which lasted a number of years since she was at school, and she became pregnant. She's had a paternity test and it confirmed Curran was the father."
The woman was said not to be a student at the school.
A police spokeswoman said: "Police have received a report of allegations against the headteacher at Castlebrae High School and are currently carrying out an investigation."
Commenting on Mr Curran's suspension, a council spokesman told The Scotsman: "The headteacher has been suspended as a precautionary measure to ensure we can investigate concerns raised carefully and thoroughly.
"This is standard practice during an investigation and an acting headteacher has been appointed until the end of term."
Popular in the Community