In the first candid photo, the happy couple pose with baby North at Fort Belvedere, where they married on 24 May.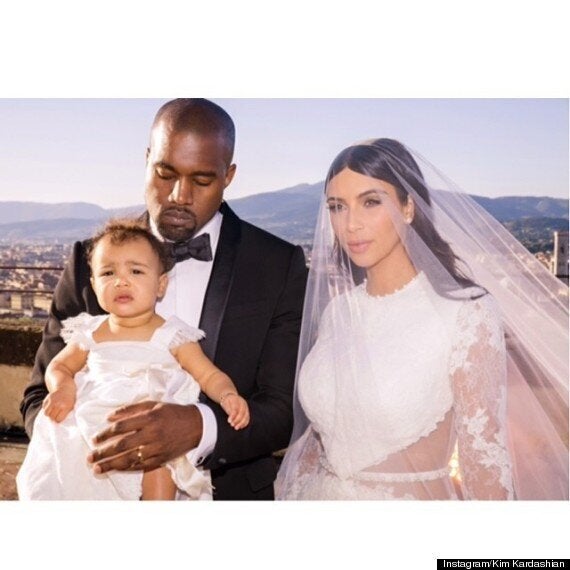 Kim, Kanye and baby North
The second snap, posted on Instagram by Khloe Kardashian, shows Kanye addressing the Kardashian sisters - including Kendall and Kylie Jenner - and Kim's mum Kris Jenner, while Khloe holds North.
All four of Kim's sisters were bridesmaids at the wedding, however they don't exactly look like they're having a lovely time in the snap.
The build-up to the wedding will feature on the current series of 'Keeping Up With The Kardashians', however it is thought the ceremony itself will not be shown.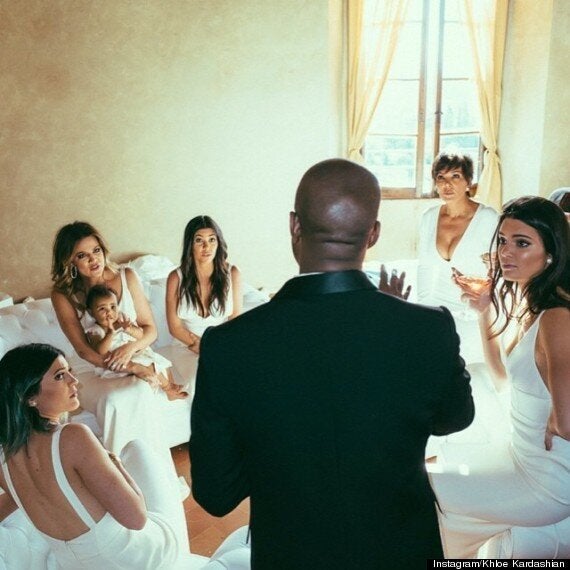 Kanye addresses Kim's family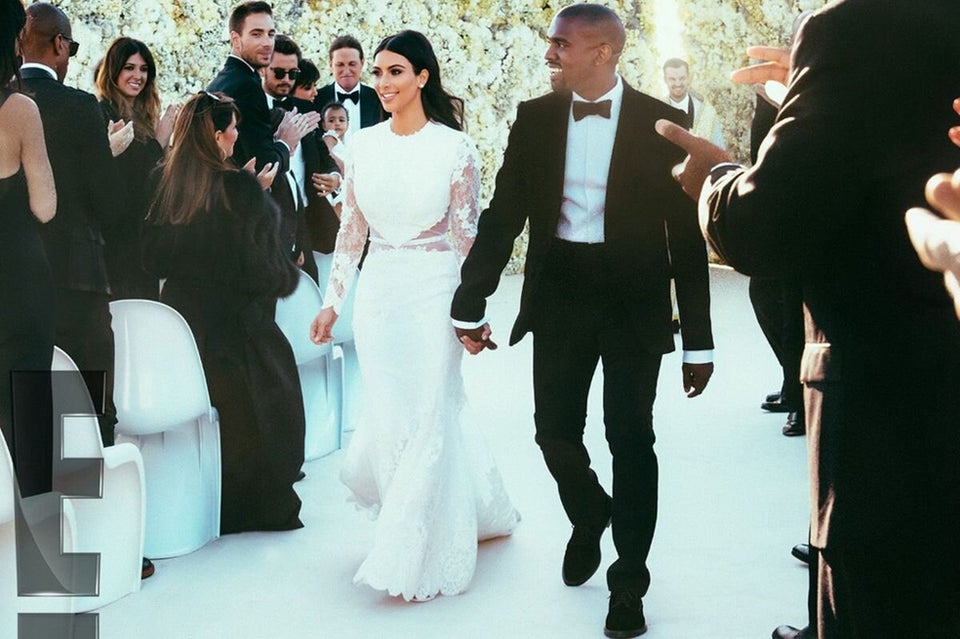 Kim Kardashian And Kanye West's Wedding Photos
Popular in the Community