Kim Kardashian and her sister Khloe have shared two new photos from Kim and Kanye West's wedding, which took place in Florence last month.
In the first candid photo, the happy couple pose with baby North at Fort Belvedere, where they married on 24 May.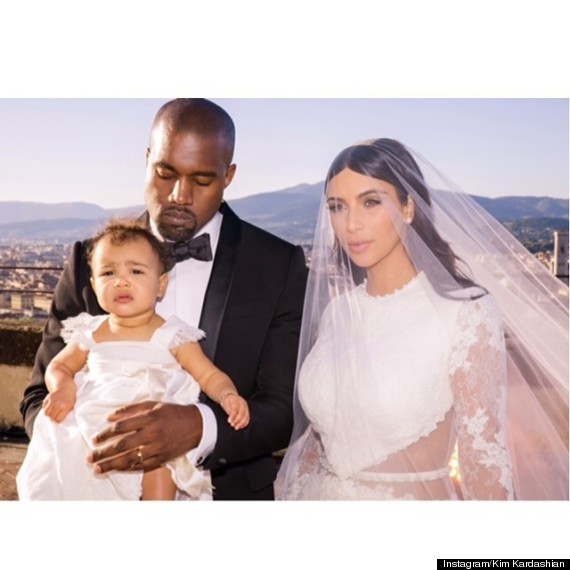 Kim, Kanye and baby North
The second snap, posted on Instagram by Khloe Kardashian, shows Kanye addressing the Kardashian sisters - including Kendall and Kylie Jenner - and Kim's mum Kris Jenner, while Khloe holds North.
All four of Kim's sisters were bridesmaids at the wedding, however they don't exactly look like they're having a lovely time in the snap.
The build-up to the wedding will feature on the current series of 'Keeping Up With The Kardashians', however it is thought the ceremony itself will not be shown.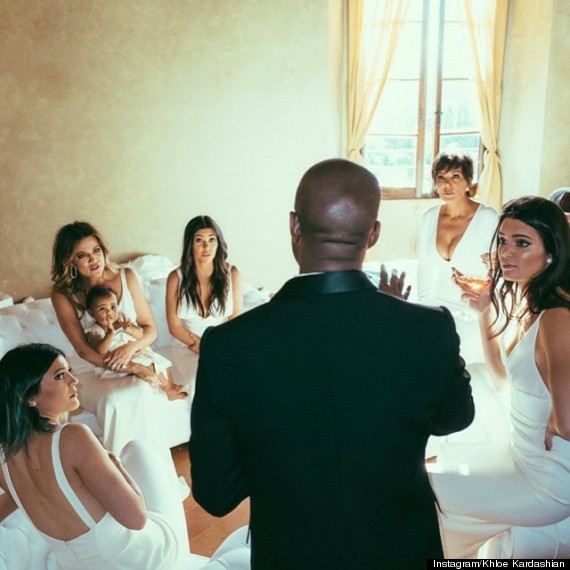 Kanye addresses Kim's family
Just days after the private bash, Kim and her new husband released a selection of photos from the wedding, including one which showed the pair in a photobooth, sporting matching 'Just Married' leather jackets.
After the wedding, the Kardashian family and all of their guests flew back to Paris on private jets, apart from the newlyweds who set off for their honeymoon in Ireland, where they spent a lot of time at… the cinema.
As expected, Kanye's wedding gift for his wife was pretty unusual as according to reports, he opted to give her a painting of herself, showing the reality star nude next to the words "Perfect B***h".
LIKE US ON FACEBOOK | FOLLOW US ON TWITTER