 Madeleine McCann's parents have said that the fact police have found no evidence relating to their missing daughter has reinforced their belief that she could still be alive. Kate and Gerry McCann said they were "very pleased" with the significant activity that had taken place in Praia da Luz and it was "gratifying" to know that a substantial amount of work will take place over the coming months.
Detectives found no evidence relating to the missing child during searches of three areas of land over the past 10 days, but have said more will be carried out "shortly". In a statement released through spokesman Clarence Mitchell today, Mr and Mrs McCann said: "We are very pleased that significant activity has taken place in Praia da Luz over the last 10 days with police officers and support teams from the UK working closely with the Policia Judiciaria and the Guarda Nacional Republicana.
"We are further encouraged that despite the intensive searches, no trace of Madeleine has been found and this reinforces our belief that she could still be alive. As parents of a missing child, we have always wanted all reasonable lines of inquiry to be followed and it is gratifying to know that a substantial amount of work will take place over the coming months with the close co-operation of the British and Portuguese authorities.
"We would like to thank all those involved for their efforts and the members of the public who have come forward with information."
Scotland Yard last night said there is "still a substantial amount of work yet to be completed in the coming weeks and months" and the recent activity was only the "first phase of this major investigation which has been agreed with the Portuguese". The British officers were believed to be flying home today and tomorrow and it is not clear when they will return.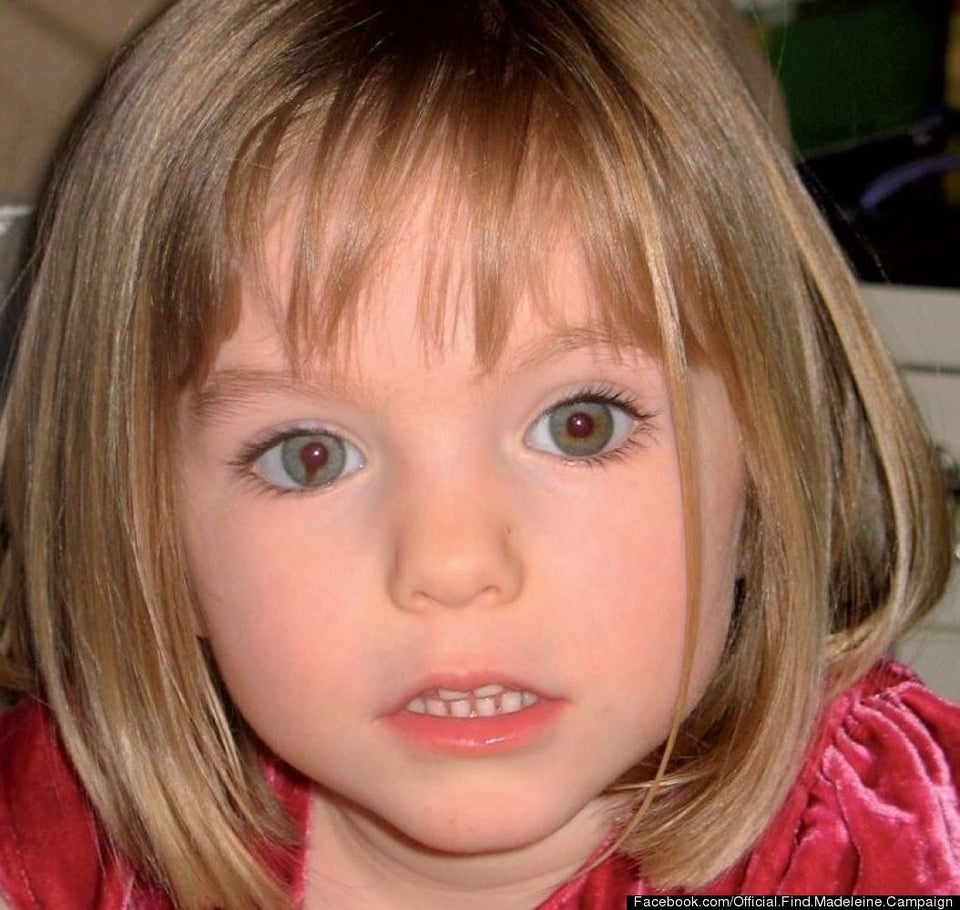 Madeleine McCann
Their departure comes as residents and business owners in the Algarve resort spoke of their frustration at learning the police activity is set to go on, with one telling British police to "go home". Today, locals in the town suggested they should sue the British police for the loss of earnings they have incurred, with another claiming the investigation was "killing" the small resort.
Waiter Fernando Pereira said the timing of the searches, at the start of the tourist season was a "bloody nuisance". He added: "Praia da Luz is not a very big place. There are very narrow roads. It's a pain. If they are going to be doing even more digging up and closing roads it's going to disturb everyone.
"Everyone's opinion here - and even the British people who live here - is that it's a bit too much now. The British police should just go home."
A local estate agent, who gave his name only as Pedro, said the police investigation was putting off potential buyers when he showed them around properties. He said: "Suddenly they see a huge police operation and you have to explain. Some people take it very lightly and don't care but others, you can see that they feel very uncomfortable.
"What happened is nothing to do with the people of Praia da Luz but it will always be associated with Madeleine." He added that the local feeling was that the police investigation was a "waste of time". "More and more you feel that people have no faith in the police," he said. Expats also spoke of their anger, with one saying: "Enough is enough".
The British woman, who did not want to be named, said: "Praia da Luz is surrounded by scrubland - when's it going to stop? I don't know what they're going to find - a big fat zero I should think. It's a family resort but this investigation is killing it."
Searches in the Portuguese resort saw officers from Scotland Yard's Operation Grange working alongside specialists from around the UK including Sussex Police and South Wales Police, with the Portuguese police. The force said the decision to search the horseshoe-shaped piece of scrubland close to the Ocean Club resort where Madeleine went missing aged three in May 2007, with the two sites investigated yesterday, was a specific result of the UK's investigation work to date.
The three areas were identified as places to be surveyed after 41 ground anomalies were identified by both aerial survey and ground analysis. British officers, accompanied by their Portuguese counterparts, spent seven days carrying out a methodical search of the first site last week, with TV crews and press from around the world descending on the resort as the new development in the lengthy investigation took place.
Specialist teams including forensics officers, sniffer dogs and officers using ground-penetrating radar equipment were used on the large site, with the two areas searched yesterday being smaller and on the outskirts of the town. As police prepared to search the second two areas, graffiti slurring the McCann family and describing British police as "stupid" was scrawled on a nearby wall overnight.
A spokesman for Mr and Mrs McCann, from Rothley, Leicestershire, said they declined to comment on the graffiti, which was written in large red letters in Portuguese. The new operation in Portugal is only being carried out at the request of the British authorities after they submitted four International Letters of Request.
There have also been unconfirmed reports last week that Scotland Yard has been granted permission to question three suspects about the case. The Portuguese have also reopened their inquiry into Madeleine's disappearance but, while they are working with the UK force, they have refused to set up an official joint investigation.
Mr and Mrs McCann are expected to return to Portugal on Monday, where they will deliver statements to the libel trial of former Portuguese police chief Goncalo Amaral, who the McCanns are suing over claims in his book The Truth Of The Lie. Mr Mitchell said: "I can confirm that Kate and Gerry are planning to attend court in Lisbon on Monday when they will give their personal statements having successfully appealed to do so."
Related