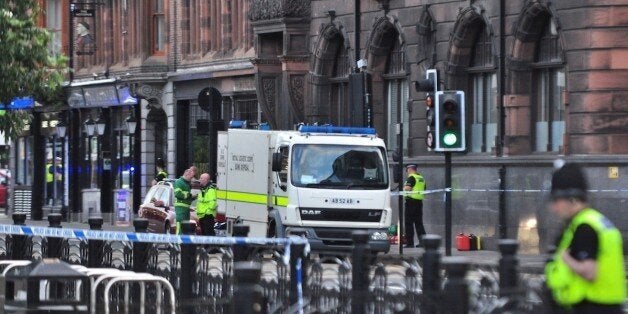 Two Russian students have been arrested following a bomb scare at Newcastle University which saw a building evacuated and a controlled explosion carried out to secure the premisses.
The 18-year-olds, who both attend the Russell Group institution, were arrested in connection with the incident on Tuesday and remain in custody.
A police statement said: "We can confirm both men arrested are Russian students studying at Newcastle University. Both men remain in police custody.
"We are working closely with Newcastle University to reassure students and staff. There is currently no cause for concern for students and the wider community."
Northumbria Police carried out a controlled explosion at around midnight on Tuesday on Newcastle Town Moor after "suspicious objects" were found in one of the university's buildings.
A large area of Newcastle University was cordoned off and the INTO building evacuated after police received reports of the suspicious items.
The INTO building is a £30m study centre for international students, and helps them prepare for study in the UK.
A bomb disposal robot was taken onto the site to investigate amid fears the items could be dangerous, with police searching a student's room as part of the enquiry.
Popular in the Community