Foreign Secretary William Hague has said everything possible will be done to make sure Boko Haram, which kidnapped hundreds of school girls in Nigeria, does not triumph in its "twisted mission" to deny education to girls in Nigeria.
The terror group has unleashed a deadly wave of attacks in recent months as it seeks to force the creation of an Islamist state and kidnapped more than 300 schoolgirls in April, sparking international outrage and the #bringbackourgirls hashtag.
After a ministerial meeting about security in northern Nigeria, Hague said commitment to secure the safe return of the missing schoolgirls was reinforced.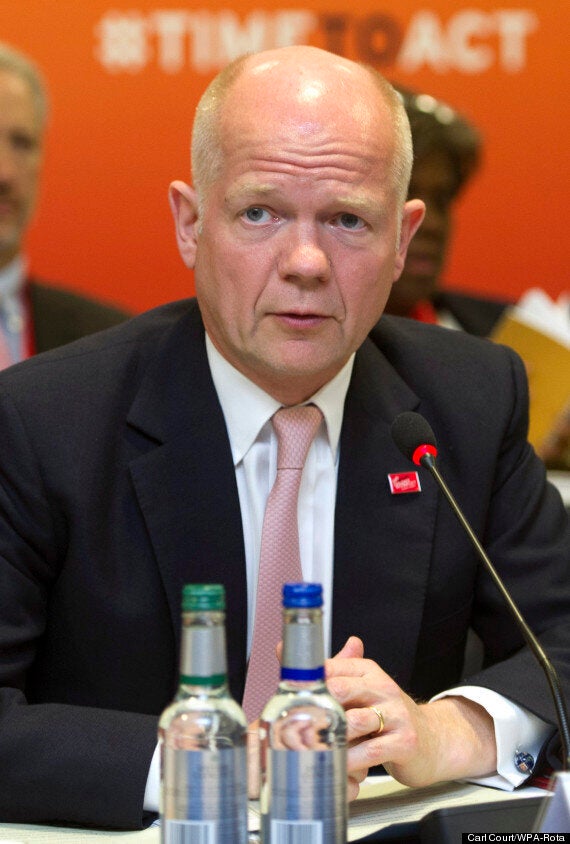 William Hague vowed Boko Haram's 'twisted mission' to deny girls education would fail
Speaking at the global summit to End Sexual Violence in Conflict in London, he said: "We've all reaffirmed our strong and united commitment to defeat Boko Haram, to end the scourge of terrorism in Nigeria and to secure the safe return of the missing schoolgirls.
"We, the United Kingdom, have continued our support for that search as you know with surveillance aircraft in recent weeks. That continues."
The ministerial meeting took place on the sidelines of the summit, which Hague co-chaired with actress and campaigner Angelina Jolie, whose partner Brad Pitt also attended.
Hague added: "We also want to make sure that Boko Haram does not succeed in its twisted mission to deny education to girls.
"So, together with the United States, we will boost our education programmes to draw a million more boys and girls into education in northern Nigeria.
"We'll be increasing our support for girls' education to help better those who are most vulnerable."
Pitt and Jolie posed for a large press pack on their arrival at the ExCeL exhibition centre in London's Docklands - with Pitt's unexpected presence sparking much excitement.
Pitt looked on from the front row as Jolie and Hague delivered speeches to an audience of officials and delegates from around the world.
Baroness Warsi, who was sitting in the row behind the star, could be heard joking with one woman before Pitt took his seat: "This is Team Hague."
Jolie and Pitt met representatives from NGOs in the market area of the summit
In her speech on Thursdya morning, Jolie said: "We are here for the nine-year-old girl in Uganda, kidnapped and forced into sexual slavery.
"We are here for the man in Bosnia, years after rape, still stigmatised, unable to earn enough money to buy bread for his family.
"We are here for all the forgotten, hidden survivors who have been made to feel ashamed or been abandoned.
"And for the children of rape - we want the whole world to hear their stories and understand that this injustice cannot be tolerated, and that sorrow and compassion are not enough."