The World Cup 2014 is now upon us but last night Rio's Christ the Redeemer statue was illuminated with the 32 national flags of the teams competing in the world's largest football tournament.
The 30 metre statue which has over looked Rio de Janeiro since it's completion in 1933 was given a spectacular make over on the eve of the tournament.
Coloured lights were projected onto the iconic statue while the national anthems of each team were played in the background.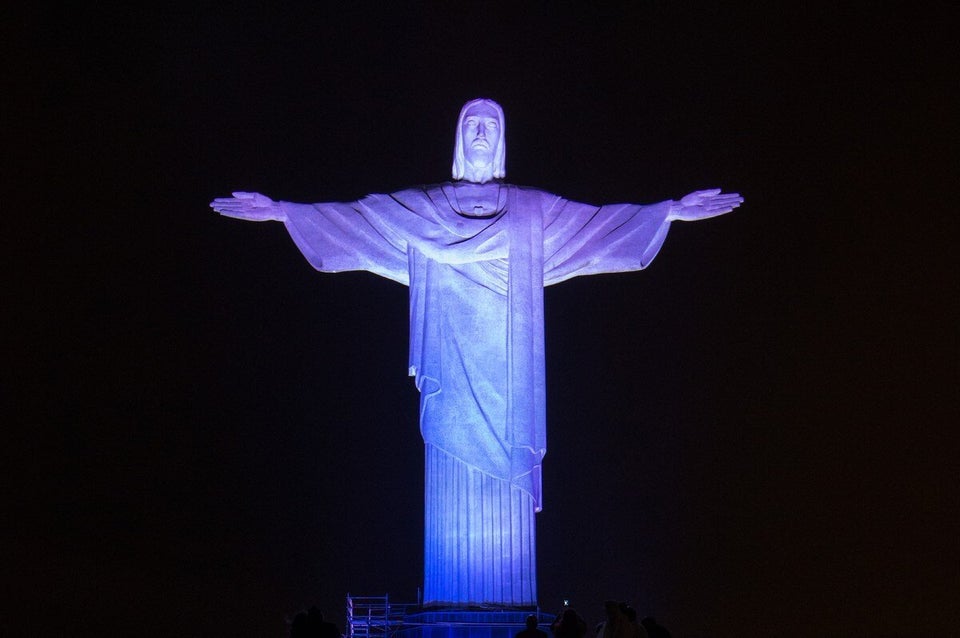 Christ the Redeemer statue lights up Rio