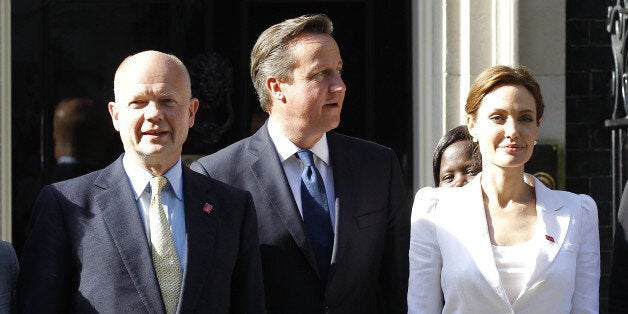 You might have expected them to have other things on their plate. But as shooting continues on a daily basis in Hollywood, Angelina Jolie and Brad Pitt still managed to find time this week to hobnob with A-list British politicians David Cameron and William Hague.
The star-struck couple squeezed in a 'date night' with Cameron and wife Samantha at the Chiltern Firehouse restaurant on Wednesday night. Perhaps aware it might raise eyebrows amid the crisis over Harrison Ford's ankle and with catering trucks rolling into Pinewood, the Jolie-Pitts chose to leave via the venue's rear fire exit.
The smiling couple appeared less camera-shy when appearing with Commons star Hague at the 'End Sexual Violence in Conflict' summit in London, however. As they entered the exhibition centre, the couple stood either side of the Conservative politician to pose for photographs.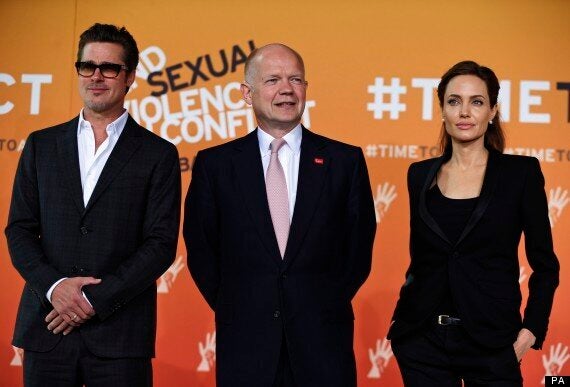 "The future of foreign policy is no longer the preserve of celebrities," said Jolie - who described Hague as "an inspiration".
"I've been a fan ever since I saw his first performance at a Tory party conference when he was 16," she added.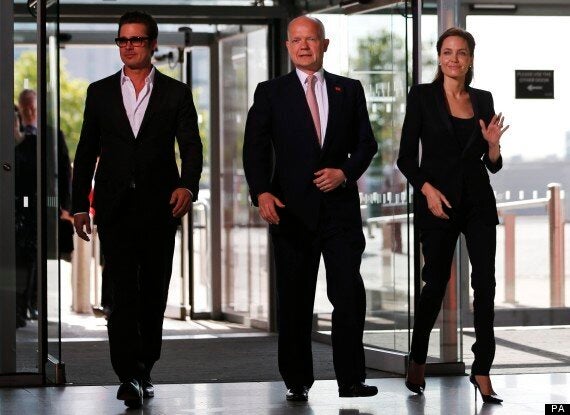 Related