England is expected to have the hottest day of the year as temperatures could rise higher than one of the 2014 World Cup's host cities Rio de Janeiro.
Temperatures could rise to 27C on Friday, topping this year's record of 26.5C as a spell of unusually warm weather continues, the Met Office has said.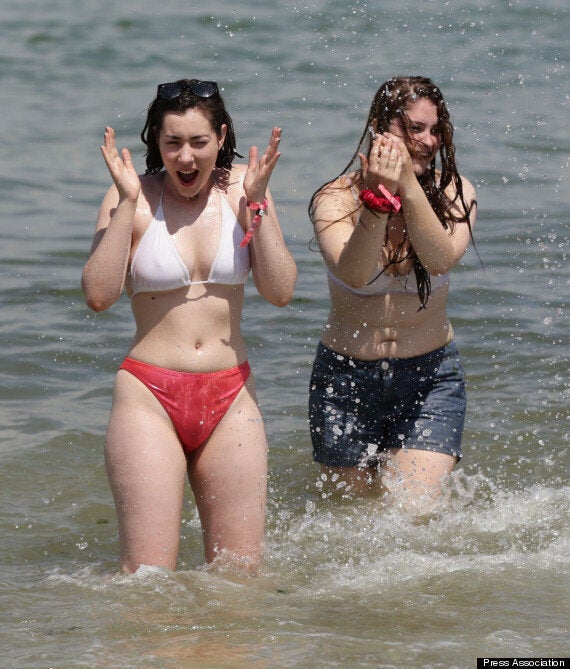 Festival-goers on the Isle of Wight
Sunseekers are urged to enjoy the weather while they can though as temperatures are set to take a dip on Saturday, with the chance of some thundery showers after days of high humidity.
Story continues beneath slideshow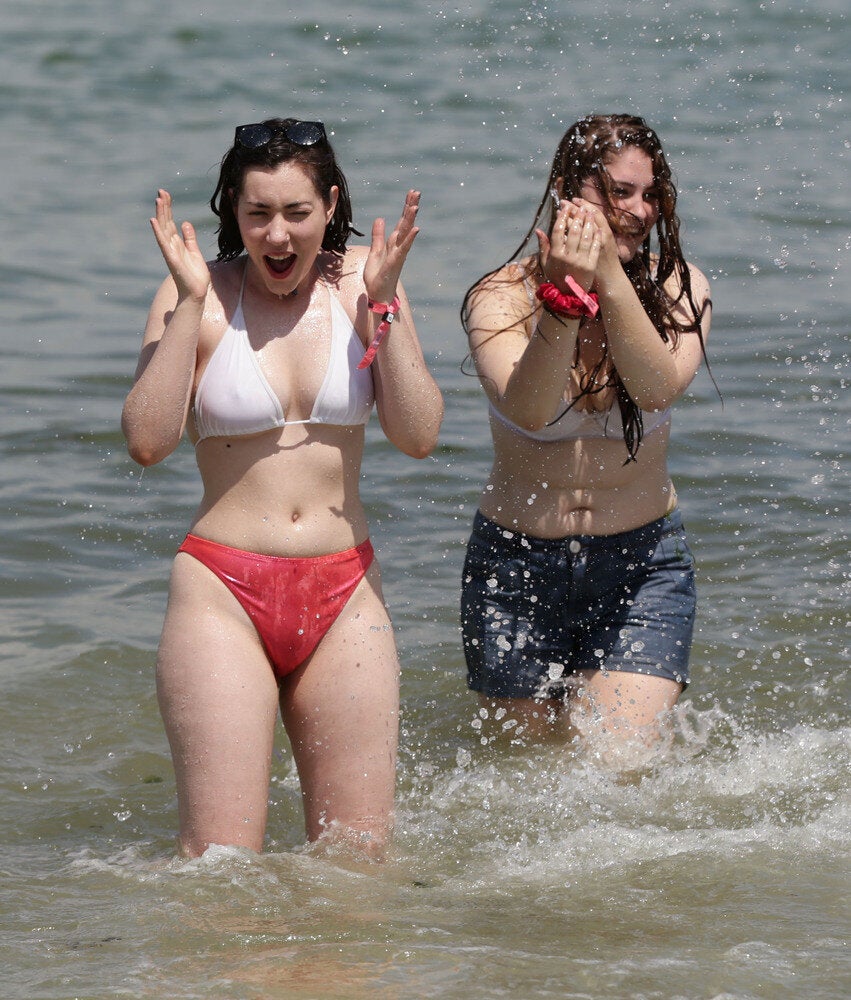 UK Summer weather
MeteoGroup forecaster George Goodfellow said the weekend will remain pleasant but resemble something closer to what we are used to seeing for this time of year.
"By this evening we're likely to see some thunderstorms and showers, and over the weekend there will be a noticeable drop in temperature," he said.
"It will drop to what we are used to seeing in June, around 21 or 22C, so it should still be a nice weekend."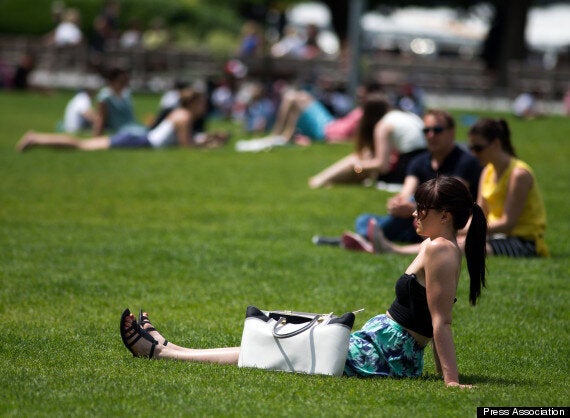 Sunbathers in London's Jubilee Park
Simon Partridge from the Met Office said that long spells of humidity lead to a build up of cloud and higher chances of downpours.
"We do have a weak front system bringing a lot of cloud with it," he said. "That cloud will thicken through the morning into the late afternoon and early evening, bringing the chance of rain."
It is expected to remain cloudy in Scotland and Northern Ireland, which have missed out on the sunny spell that the rest of the UK is enjoying.

The weather is set to pick up again from Sunday, but may struggle to reach the high temperatures experienced this week, Partridge added.
England's footballers, who will take to the pitch in Manaus in north west Brazil on Saturday evening, will have to contend with temperatures of between 23C and 29C.
Closer to home the warm weather is good news for those attending the Isle of Wight Festival and Download Festival, both of which begin today.
Related