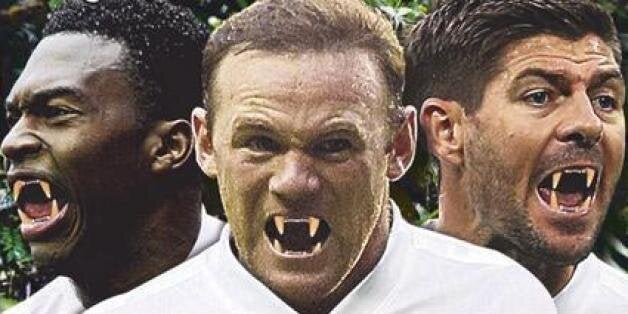 World Cup fever is well underway across the globe thanks to four stonking matches in Groups A and B, and now it is time for England to join the party with their opener against Italy tonight.
Helpfully for the beery and unhelpfully for Sunday papers' deadlines, England's first finals match has again fallen on a Saturday, just like the USA fixture did in 2010, and optimism is suddenly rife amongst the tabloids.
There are no "Italian Job" puns or Wayne Rooney, Steven Gerrard and Daniel Sturridge depicted driving minis, as the Sun instead portray the trio as three lions in the Manaus jungle hunting their Italian prey.
The Sun, the Times, the Mirror, the Telegraph and the Express all feature Steven Gerrard draped in a flag of St George, while "Believe", "What could possibly go wrong?", "Reach for the stars" and "Beer we go" are just some of the front and back page splash headlines.
Richard Desmond's 'papers both opt for the word "proud", while the Guardian modestly feature a picture of Gerrard in training with a sombre "Let's have no regrets" pullout quote.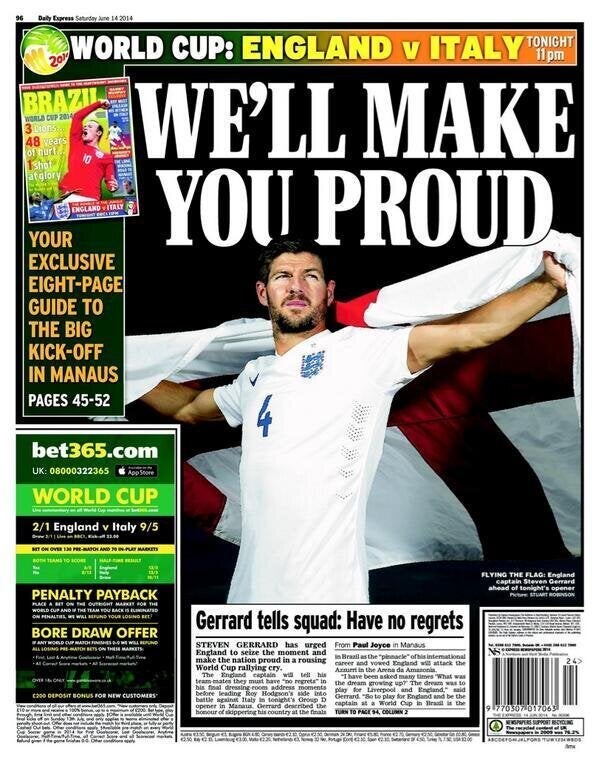 England Papers roundup
Popular in the Community