The US has said that it will "not rule anything out" as it struggles to conjure up a strong response to an unexpected emergency in Iraq, as militants advanced towards Baghdad.
President Barack Obama is actively considering American airstrikes against the forces of the Islamic State of Iraq and the Levant (ISIS), according to the Washington Post, quoting a senior source, but the White House has said that US boots on the ground is not an option.
"I don't rule out anything because we do have a stake in making sure that these jihadists are not getting a permanent foothold in either Iraq or Syria, for that matter," Obama told reporters. "Iraq's going to need more help. It's going to need more help from us, and it's going to need more help from the international community."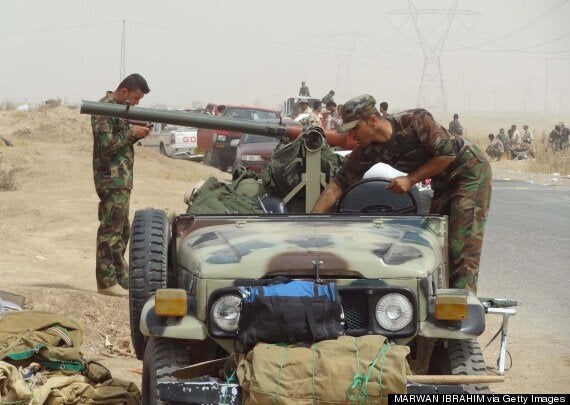 Kurdish Iraqi Peshmerga forces deploy their troops and armoured vehicles on the outskirts of the city of Kirkuk
"In our consultations with the Iraqis, there will be some short-term, immediate things that need to be done militarily. But this should be also a wake-up call for the Iraqi government."
Airstrikes would be a hugely significant step, two years after the last American soldier left the battlefield. The US has so far dismissed requests from President Nouri Maliki to conduct the strikes.
"We are not contemplating ground troops," White House spokesman Jay Carney later clarified. "I want to be clear about that." But he dodged a question on whether the President would ask Congress before launching air attacks.
World leaders are rapidly losing what little faith they had in Iraq's military, even though government forces appear, for now, to be efficiently keeping the ISIS forces from the capital.
"They clearly cannot fire and maneuver," he said.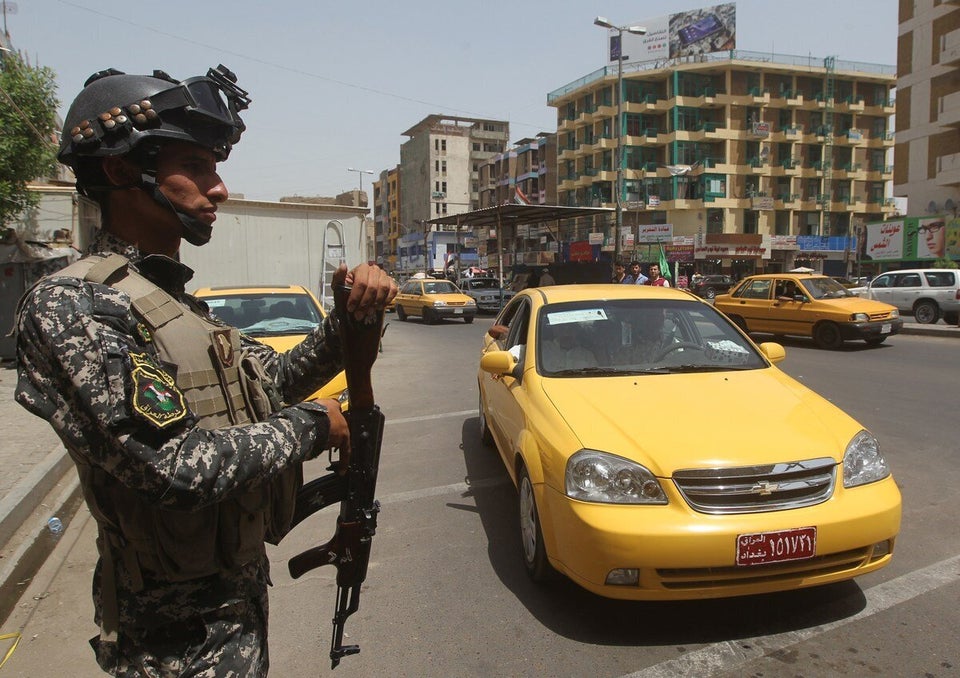 House Speaker John Boehner said the president was "taking a nap" as ISIS forces moved closer to the capital, and Kurdish soldiers were left as the last bulwark in the northern city of Kirkuk as the Iraqi army abandoned their posts.
The UK will not be getting militarily involved in Iraq, William Hague has categorically stated, saying it was "for the Iraqi leadership primarily to respond".
"We're very concerned about the hundreds of thousands of people who have been displaced, and with our very large humanitarian budget we may be in a position to assist with that, and we're looking at that now," he told the BBC.
"But we will not be getting involved militarily. We will support the United States in anything that they decide to do, we're in consultation with them. But I stress again it is for the Iraqi leadership primarily to respond to this."
Labour leader Ed Miliband told the BBC UK military intervention in Iraq was "not on the table".
"We have got to give all the non-military support we can to the Iraqi government to help them, but I don't think there is any question of going back into Iraq militarily."
ISIS, a radical splinter group whose tactics were once deemed too extreme even for al Qaeda, seized the northern city of Tikrit on Wednesday, the birthplace of Sadaam Hussein. They have driven 500,000 out of Mosul, Iraq's second city, after the country's army abandoned their positions and fled. Militants have also taken 48 hostages from the Turkish consulate in the city.
Story continues below slideshow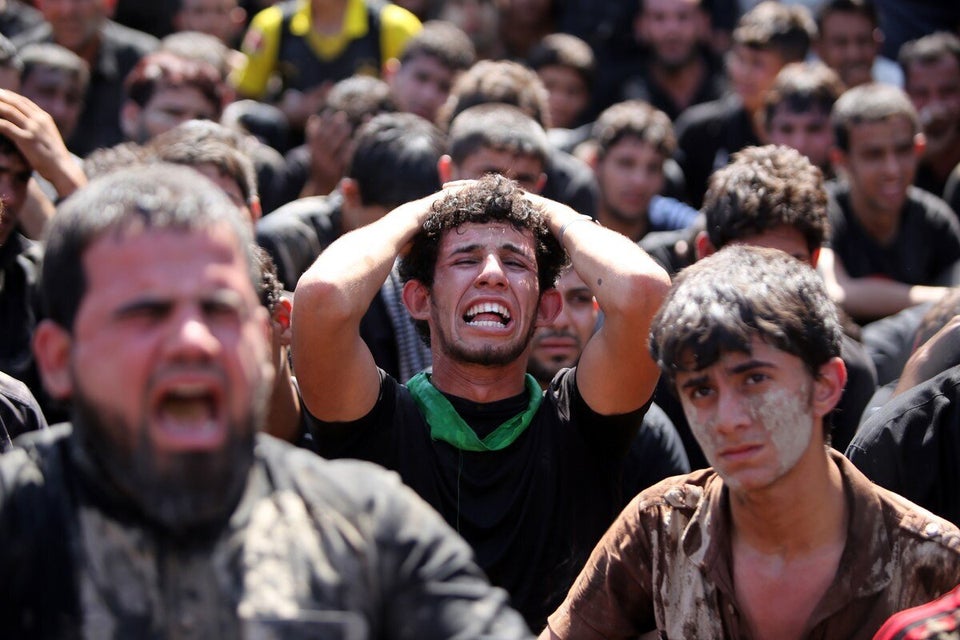 The UN Security Council said the humanitarian situation around Mosul is "dire and is worsening by the moment".
Secretary General Ban Ki-moon called on "the international community to unite in showing solidarity with Iraq as it confronts this serious security challenge".
In Britain, Iraqi-born Conservative MP Nadhim Zahawi blamed the West's failure to intervene in Syria, which he said had help fuel the takeover of large parts of Iraq by Islamist extremists.
Iraq-born Nadhim Zahawi blamed US policy in the wake of the 2003 invasion to oust Saddam Hussein for sowing the seeds of the insurgency.
But he said the "divisive sectarian" rule of Iraqi prime minister Nouri al-Maliki and the lengthy and increasingly extremist-led civil war in Syria were fanning the flames.