ISIS could very well have become the world's richest terror organisation after an injection of £250m into their coffers following a raid on Iraq's northern city of Mosul.
The militant jihadists currently advancing on the Iraqi capital of Baghdad are now rolling in riches, with an armed raid on Mosul's central bank reportedly resulting in a haul of 500 billion Iraqi dinars (£250m). Militants parade down a main road in Mosul, Iraq
It elevates the group to a wealth on a par with the Taliban, once believed to have been in possession of around £200m, and Hezbollah, which is believed to have a budget of around £200m, with £50m-£100m coming directly from Iran.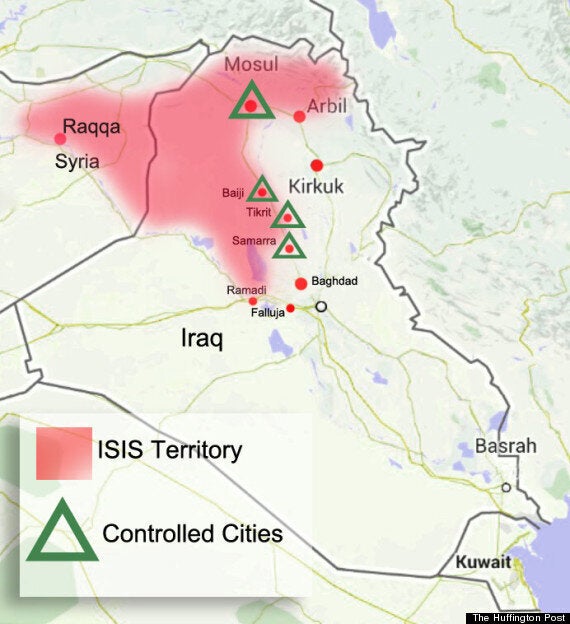 The al-Qaeda-inspired militants have seized much of the country's Sunni heartland and pushed into an ethnically mixed province northeast of Baghdad, capturing two towns there.
ISIS are likely to be receiving significant funding from the Sunni power Saudi Arabia, seeking to diminish the influence of Shia Iran in the region.
Iran is said to have sent an "elite force" of fighters to help the Iraqi government, to stop the radicals from becoming entrenched in their Western neighbour.