Netflix has unveiled a complete redesign of its site including a new logo. The redecorating at present only seems to affect the web browser version of the service, however it seems inevitable that Netflix will push the new design to its mobile device apps.
The entire user interface has switched over to a brighter background whilst the logo now features a stronger font type.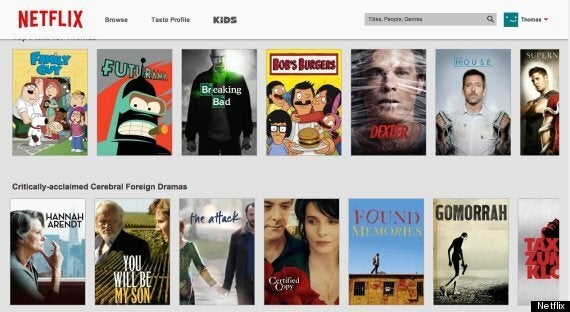 The company recently overhauled its TV app, creating larger icons and simpler menus to make it feel more natural when using a remote.
Netflix has also been adding more original programmes to its line-up including Orange Is the New Black and the second season of House of Cards.
The streaming service has remained surprisingly tight-lipped about its sudden design overhaul with no explanation and no news about whether the new design will feature on hardware specific apps like the PS4 and Xbox One versions.